Aluminum foil for food container
Typical Alloys:3003, 8011, 8006
Temper :O/H22 / H24
Thickness min 0.03mm – up to 0.20mm
Widths min 50mm - up to 2000mm
Surface Mill finish or Pre- Coated

General Details
Aluminium foil for food container
is an important material in laminates and has wide application in food packaging. Its barrier function against the migration of moisture, oxygen and other gases, and volatile aroma, as well as against the impact of light is generally higher than any plastic material. Therefore, aluminium foil is used when insufficient barrier properties are the limiting factor for shelf-life stability of food.
Technical Characteristics
| | |
| --- | --- |
|   | Aluminum foil for food container |
| Typical Alloys | 3003, 8011, 8006 |
| Temper | O/H22 / H24 |
| Thickness range | min 0.03mm –  up to 0.20mm |
| Widths | min 50mm – up to 2000mm |
| Surface | Mill finish or Pre- Coated |
| Lubrication | Dry or Lubricated with 100 up to 900 mgr/m2 total on both sides |
| Coil inner diameter | 150 / 152mm(or customized) |
| Lacquering | Variety of colors of polyester or vinyl and epoxy coatings |
The use of aluminium foil in rigid, semirigid, and flexible package for in-pack thermal processing allows the selection of package geometries that ensure rapid heating and minimum heat damage during processing. On the tightness of packages, the mechanical stability and quality of sealing is of particular importance. The chemical stability of aluminium foil in contact with food depends on the composition of the food items. With present toxicological knowledge, the use of aluminium in packaging material is considered to be safe, and inner-coating of the foil is recommended in specific cases.
Haomei is a leading supplier of aluminum foil for container with a long-term presence in the market. The aluminum foil is normally pre-lubricated with a food-grade oil ready to be drawn at the presses of our customers. The foil can also be supplied pre-coated on one or both sides with different lacquering systems.
Main Properties
Suitable for coming in direct contact with food
Stiffness
Can be used both in a microwave and a conventional oven
Can be embossed
Recyclable
Main Applications
Food containers for catering
Pet food
Disposable containers for household use
Barbecue
Multiple compartment trays
The shapes that can be produced
Rectangular
Square
Oval
Round
With multiple compartments
Other
Aluminum Foil Containers are the best packaging solutions available in today's market. Not only does the aluminum foil container keep the food fresh, but it also helps protect the food from bacteria. Aluminium foil containers are widely used to pack and store both human and pet foods, especially where stiffness and exposure to high temperatures are needed. Aluminium food containers are widely regarded as the best choice. These Containers come in a variety of colors and coatings.
Specification
| | |
| --- | --- |
|   | Aluminum foil for food container |
| Typical Alloys | 3003, 8011, 8006 |
| Temper | O/H22 / H24 |
| Thickness range | min 0.03mm –  up to 0.20mm |
| Widths | min 50mm – up to 2000mm |
| Surface | Mill finish or Pre- Coated |
| Lubrication | Dry or Lubricated with 100 up to 900 mgr/m2 total on both sides |
| Coil inner diameter | 150 / 152mm(or customized) |
| Lacquering | Variety of colors of polyester or vinyl and epoxy coatings |
Packing and delivery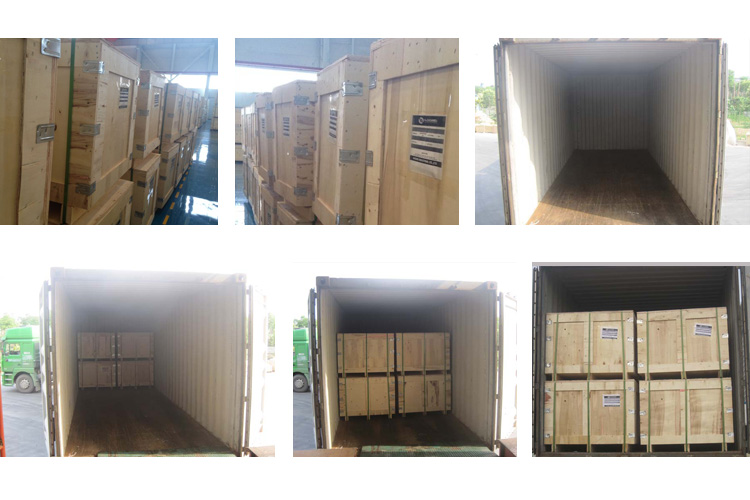 Our Factory