China is a big exporter of aluminium foil food packaging products, and the technology of aluminum foil packaging industry is also at the leading level in the world. The products produced by Haomei aluminum are completely in line with the national food packaging safety. Generally, the thickness of aluminum foil used for paper package drink packaging and food packaging bag is only 6.5 microns. This thin aluminum foil layer is waterproof, fresh, antibacterial and antifouling. Aluminum foil is often used in food packaging. Aluminum can be made into aluminum foil because of its good thermal conductivity, good ductility and small density.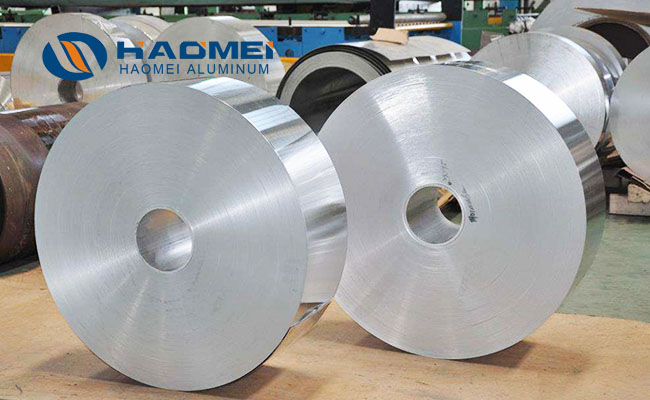 As a manufacturer of food packaging aluminum foil, all kinds of food grade aluminum foil produced Haomei aluminum have been tested by bacteria, mould, etc. the heavy metal content is no more than 0.25 parts per million. The industry standard is strictly implemented to reach the standard of food grade aluminium foil, which is harmless to human body. The advantages of China aluminium foil for food packaging manufacturers like Haomei are:
1, Annealed in o state, up to grade A of water brushing.
2, The production of food packaging aluminum foil is flat, without black oil spots, bright lines, small black wires and other defects, no mosquitoes, safety and health.
3, Advanced equipment and instruments ensure the printing effect and mechanical properties of aluminium foil food packaging, and improve the product's air separation performance and temperature resistance.
4, Natural gas annealing, fast temperature rise, good effect.