Aluminium foil for chocolate wrapping 8011 has the characteristics of moisture-proof, light-proof and heat preservation. No matter whether the chocolate is inside or outside, there must be the shadow of aluminum foil. In general, aluminum foil paper is used as the inner packaging of chocolate. Chocolate is an easy-to-melt food, and aluminum foil can effectively ensure that its surface does not melt. 8011 aluminum foil is one of the commonly used chocolate packaging materials. Its soft texture, good ductility, easy processing, light weight and beautiful appearance, easy to recycle, are widely used in the packaging of food, medicine, cosmetics and other products.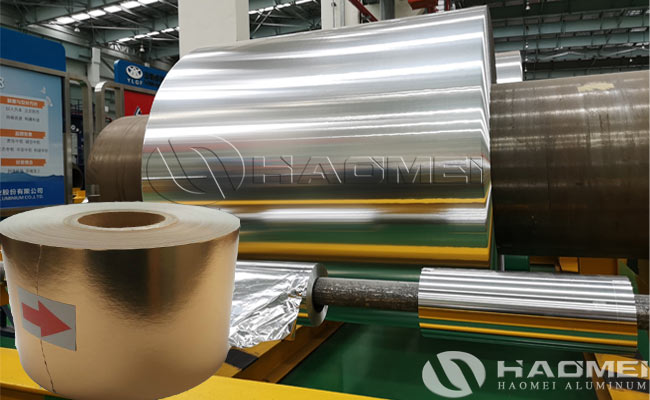 8011 aluminium foil for chocolate wrapping can also used as a packaging material for other goods. It is often made into composite materials with films, high molecular polymers or other metal sheets. This not only improves the barrier properties of aluminum foil packaging, but also improves the mechanical strength and mechanical properties of aluminium foil. 8011 aluminum foil have application of medical packaging, food packaging, milk powder lids, medical lids, beverage lids, yogurt lids, lunch box materials, aluminum foil tape, aluminum foil for cable bands, aluminum foil for filters.
8011 aluminium foil for chocolate wrapping is the superior product of Haomei Aluminum. The company can produce the thickness range of 0.006-0.2mm, width 100-1600mm according to user needs, single-sided and double-sided, with excellent moisture resistance, shading and high barrier capacity , Hygiene, aluminum foil after compounding, printing and gluing is widely used as packaging material. We also have wooden box package for export standard, which will ensure product quality.