Aluminium foil for house hold use 8011O has the thickness of 0.009-0.02mm, the width is 200-1250mm, the coil ID is 75mm. At present, when you visit major supermarkets, you can see a product-household aluminum foil with a little attention. This household aluminum foil is a thin and soft aluminum foil similar to plastic wrap. Because aluminum foil is non-toxic, tasteless and can keep warm and keeps fresh, it can be used in steaming, frying, grilling and cooking. Household aluminum foils sold in supermarkets are mostly small rolls of household aluminum foil paper and the household aluminum foil jumbo roll is supplied by aluminum foil manufacturer in China.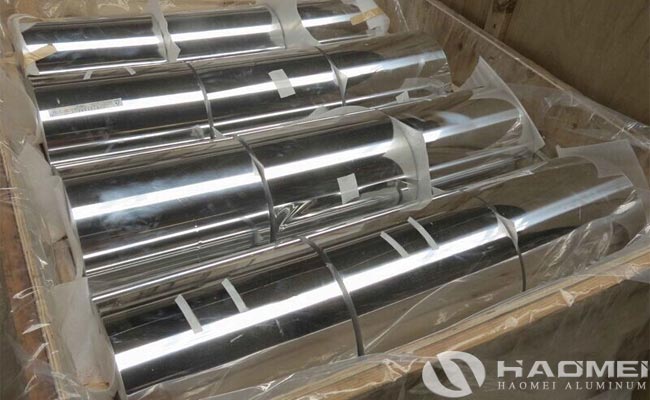 The aluminum foil raw materials used in aluminum foil for household are generally made of 1235-O aluminum foil and 8011-O aluminum foil, which are continuously cast, rolled, heated after rolling, slitting and thorough annealing, it is divided into small coils according to the length of the user's needs, and the subsequent composite processing is performed for secondary processing. Household aluminum foil is widely used in the field of packaging, especially in the food packaging industry. It has outstanding advantages in barrier, moisture permeability, light shielding, health safety, recyclability and environmental protection. It is a common material for green and safe packaging and has a bright future.
Haomei Aluminum is a large-scale aluminum foil manufacturer and exporter in China. The company can produce aluminium foil for house hold with a thickness of 0.0.16-0.5mm in various specifications and widths. The products are clean and oil-free, and are safe food grade. We Haomei Aluminum have been successfully exported to many countries and regions, deeply loved by users.