Haomei aluminum is a large-scale manufacturer of aluminium foil for packing. The raw materials of aluminum foil for packaging are mainly products of series 1000, 3000 and 8000. According to the needs of the packaged food, the hardness and softness of the aluminium foil alloy is selected, that is, the alloy temper. The commonly used tempers of aluminum foil for packing are h14, H16 and h18. Haomei aluminum foil for food packaging has multiple advantages, such as food grade, clean oil removal, less pinholes, good product board shape, cutting without deformation, etc., which can be purchased at ease.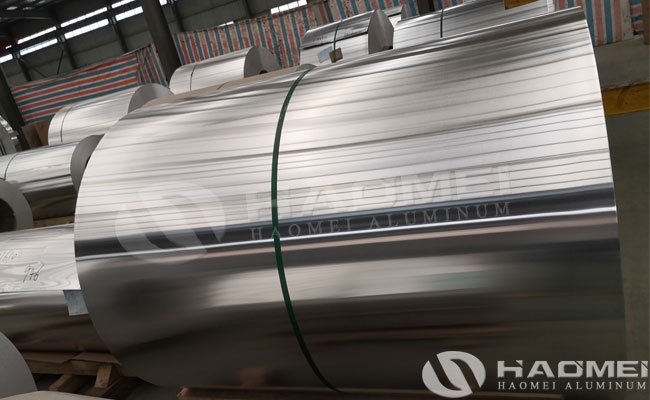 As a kind of packaging material, the surface of aluminum foil is clean and sanitary, which can prevent the growth of any microorganism. It can contact with food directly without any harm to people health. With rich experience, Haomei aluminum supply high quality aluminum foil for packaging with fast product, fast delivery, stable service and low purchase cost. The aluminium foil for packing offered by Haomei aluminum has the advantages of:
Light weight, good extensibility and thin thickness;
It has good blackout, and the reflective rate can reach 95%;
Strong barrier, can effectively protect food and avoid bacterial pollution;
It is moisture-proof, airtight and fragrant, which can prevent the moisture absorption, oxidation and volatilization deterioration of the package contents, and its moisture resistance and oxygen resistance.
It has bright metal luster and strong decoration;
Aluminum foil is nontoxic, tasteless and odorless;
Aluminium foil for packingis easy to process and can be compounded with various plastic films and papers.