Haomei Aluminum is one of the famous aluminium foil roll 3003 manufacturers china. 3003  aluminum foil roll is a commonly used product of AL-Mn series alloys. Due to the manganese alloy, this product has excellent anti-rust properties. The quality of 3003 aluminum foil produced by Haomei Aluminum complies with all national targets, within the top factory in terms of production and sales. 3003 aluminum foil is widely used in electronic foils, honeycomb materials, packaging materials, building insulation materials and other fields.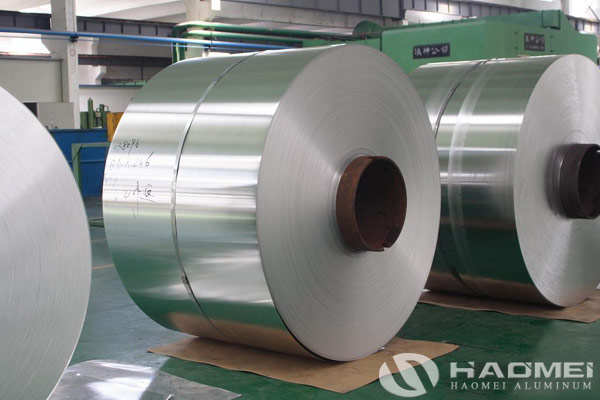 The temper of aluminum foil roll 3003 produced by Haomei Aluminum are O, H14, H16, H18, H22 and H24, the thickness is 0.02-0.055mm and the width is 100-1600mm. The typical product of aluminum foil 3003 can be electronic foil, honeycomb aluminum foil, air conditioning foil, food packaging, etc.
Haomei Aluminum has introduced world-class foil mill which guarantees high-quality aluminum foil product in processing. In the production process, control of processing quality, texture, grain structure, composition are strict, so that the product performance has reached the international advanced level. The output of the finished version of 3003 aluminum foil is flat, no black oil spots, small black wires, bright lines and other defects appear, and it is also no burr, lotus leaves, and entanglements affect the slicing quality.