Haomei aluminium foil roll 8011 has excellent moisture resistance, shading performance, and extremely high blocking ability. Aluminum foil is also very widely used in the packaging field. Among them, 8021 and 8011 aluminum foil is more common. 8011 aluminum foil is commonly used in pharmaceutical packaging, tape foil, cable foil, food container material, food packaging foil, household aluminium foil etc.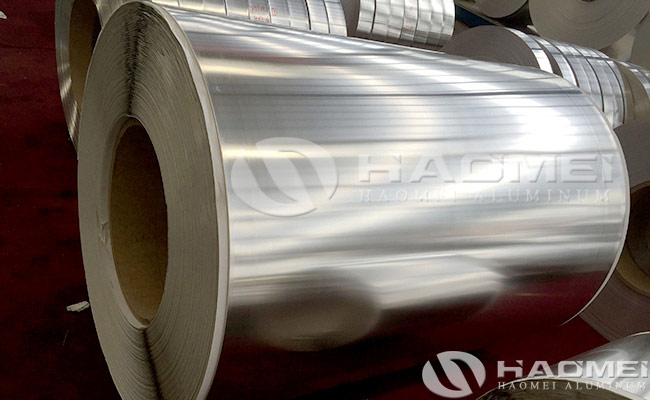 Food packaging aluminum foil version is flat, has clean surface, uniform color, no spots, flat and no pinholes. Household aluminium foil 8011 has excellent moisture resistance, shading and barrier properties, non-toxic and tasteless, safe and hygienic. Aluminum foil for food container use aluminum alloy 8011, the tempers are O / H22 / H24, the thickness is 0.04mm-0.15mm. Household aluminium foil roll 8011 has thickness of 0.009-0.025mm, the width is 200mm-1600mm. As a packaging material, its important feature is excellent barrier performance, can effectively block air, water, light, so as to maintain or extend the shelf life and freshness of food.
If you are looking for supplier of aluminium foil roll 8011, please select enterprises with strong comprehensive strength can guarantee the superior performance of aluminum foil. Production scale, annual production capacity, product quality and other aspects are important factors for testing aluminium foil manufacturers.