Aluminium foil used for food also called as food grade aluminium foil, the models are 1060 aluminum foil, 1100 aluminum foil, 3003 aluminum foil, 8006 aluminum foil and 8011 aluminum foil. The characteristics of food aluminium foil product are: it has many advantages, such as food grade, clean oil removal, less pinholes, good product board shape, cutting without deformation, etc.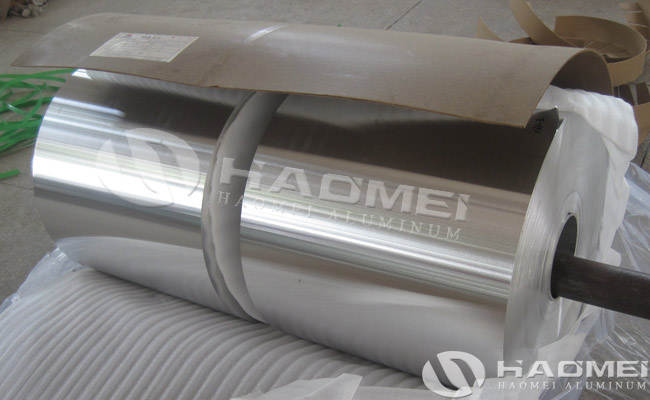 Food grade aluminium foil is related to people's life and health. It is very important to choose high-quality aluminium foil manufacturers. Taking the aluminum processing industry cluster in Gongyi City, Henan Province as an example, there are dozens of large and small aluminum processing enterprises. Facing many manufacturers, how to choose a strong food packaging aluminum foil manufacturer?
1, Look at the product.
High quality aluminum foil manufacturers should fully guarantee the excellent quality and performance of products. Haomei aluminum's food grade aluminum foil can achieve good surface, uniform luster, no error in product thickness, accurate specifications, and no bright spots and bright marks on the surface of aluminum foil.
2, Look at the manufacturer.
Production scale, annual production capacity, equipment strength and market reputation are important factors for testing aluminium foil used for food manufacturers. Haomei aluminum industry has an annual production capacity of 860000 tons, more than 5000 employees, 4 production bases, advanced foil rolling mill, strict 6S supervision system, skilled production technology, rich processing experience, and aluminum plate, strip and foil products are sold to more than 60 countries and regions around the world.