The product aluminium foil with a purity of 99 is 1000 series aluminum foil with more than 99.00% Aluminum. Thus it is also called as aluminum foil 1000 series aluminium foil, it has good conductivity, good corrosion resistance. 1000 series of aluminium foil are commonly used household foils, packaging and printing, applications in the industrial field, etc., The alloy grades of 1000 series aluminum foil mainly include 1060, 1050, 1070 and 1235, the thickness can be produced of range 0.005-0.02mm, the width range is 100-1600mm.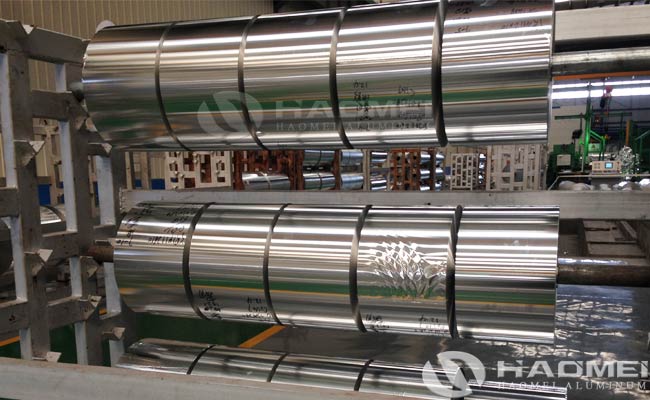 Aluminium foil with a purity of 99 has high plasticity, corrosion resistance, good electrical and thermal conductivity, are widely used in the production of gaskets, auto parts, capacitors, electronic foil food packaging, electronic labels, transformers and other products. The production process of aluminium foil 1050, 1060, 1070, 1100 and 1235 includes: casting – hot rolling – pre – annealing – cold rolling – intermediate annealing – cold rolling – foil rolling – slitting – performance testing- packaging. Haomei Aluminum strictly control the processing quality, texture, grain structure and composition of aluminium foil with a purity of 99%, and the product performance has reached the international advanced level.
The performance advantages of aluminium foil with a purity of 99 are:
1, Strong mechanical properties, high blast resistance, strong puncture and tear resistance;
2, Excellent moisture-proof performance, shading and extremely high barrier ability;
3, The surface is clean, the color is uniform, no spots, no oil stains, smooth and no pinholes.