Aluminium transformer foil 1060 temper o has thickness of 0.2-3mm, width of 20-1650mm, which is applied in dry type transformer winding. Haomei can supply high quality aluminium foil with high conductivity, soft temper, smooth surface, no burr, low cost and light weight.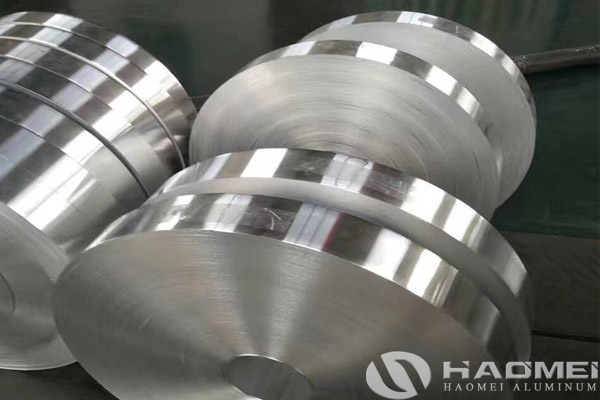 With the development of the power industry, the capacity of transformer is also increasing. Therefore, in accordance with the principle of increasing capacity, saving materials, increasing labor productivity, reducing costs, and reducing the volume of use, the power industry has put forward improvements on the structure of transformers to improve the operating efficiency and reliability of transformers. The traditional transformer adopts a transformer (oil-immersed transformer) in the form of a wire winding structure, and a transformer (dry transformer) in the form of foil winding structure wound from aluminium foil material has very high dynamic and thermal stability, especially obvious in the short-circuit state. The transformer with aluminium foil winding has high space utilization rate, simple manufacturing process, the winding can be automatically wound, the mechanized production is facilitated, the winding efficiency is high, the heat distribution is uniform, the volume is small, the weight is light, and the capacity is large. Transformer wingding from aluminum foil has been widely used in transmission and distribution projects, and has many advantages such as saving materials, good energy saving effect, small no-load loss, good heat dissipation performance, easy welding, no axial force, long service life, no pollution, and maintenance-free life.
The transformer that wound from aluminium foil strip gradually replaces the wire winding structure. Aluminium transformer foil 1060 1070 for winding has the advantages of good mechanical strength, not easy to deformation, can withstand short circuit force, good electrical strength, uniform shock gradient voltage distribution and facilitate the winding.