The aluminum alloys currently used in the production of aluminum foil for cable on the market are generally 1145, 1060 and 8011 aluminum alloys. The thickness is 0.009-0.1mm, the width  is 200-1550 mm, the temper is O.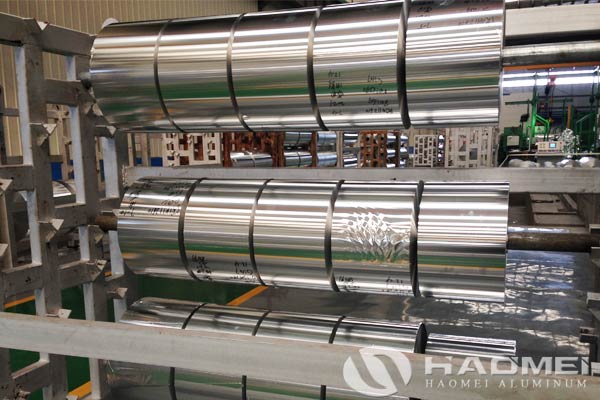 The production of aluminum foil for cable 8011 alloy has the advantages of good surface quality and high elongation. However, due to the high content of Fe and Si, the strength is hard, which needs two annealings, and the soft temper is also needed, that is what we always say, aluminum foil for cable 8011 o. In recent years, the user puts forward higher requirements on the mechanical properties of the cable shielding and moisture-proof aluminum foil. With 1145 and 1060 aluminum, only one annealing is required, and the tensile strength can meet the requirements of customers, but the elongation is low.
Thus, the technical problem to be solved by the present invention is to provide a method for producing cable aluminum foil which has low strength, high elongation, high surface quality, good rolling stability, high production efficiency and low production cost. The aluminum foil for cable is produced by melting each component of the cable foil material to form aluminum alloy material, and then forming final foil product after casting, cold rolling, longitudinal shearing, secondary cold rolling, and finish annealing. The process adopts a specific proportion of aluminum alloy casting and rolling blank to produce cable aluminum foil, and combines the advantages of the 1000 series alloy and the 8011 aluminum alloy, and has the advantages of low strength, high elongation, high surface quality and good rolling stability, and improve production efficiency and yield, reduce production costs effectively.