The wine bottle cap can be made from aluminum foil. In fact, the widely used aluminum foil for wine bottle caps is 8011 aluminum foil. This type of aluminum foil is made into various shapes, such as wine caps, white wine bottle caps, red wine bottle caps, through processes like stamping.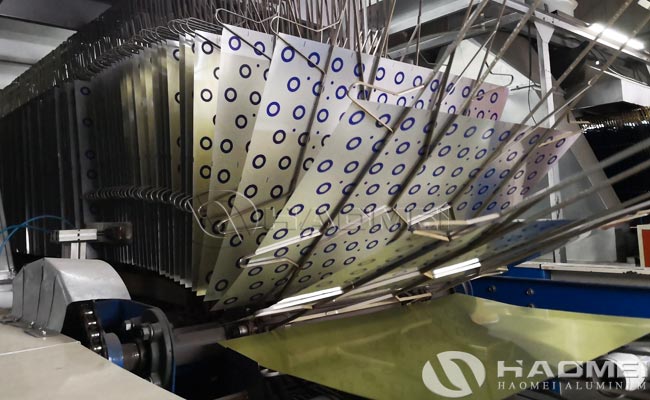 The product specifications for using 8011 aluminum foil to make wine bottle caps may include the following aspects:
Thickness: The aluminum foil for wine bottle caps specifications are usually around 0.2mm, with an allowable tolerance of ±0.1%.
Width: The aluminium foil for wine bottle caps specifications range from 449mm to 796mm.
Aluminum foil of different thicknesses and widths are processed into various shapes through stamping and other techniques. These specifications are for reference only, and the actual product specifications may vary depending on different manufacturers and requirements.
8011 aluminum foil has excellent moisture resistance, light-shielding ability, and high barrier properties, which can effectively protect the quality of wine in the bottle and prevent issues such as dampness and oxidation. Moreover, aluminum foil bottle cap material is non-toxic, odorless, safe, and hygienic, and is widely used in the packaging material field. When making wine bottle caps with aluminum foil, surface treatment is required to improve its adhesion and moisture resistance. At the same time, it is necessary to ensure that the size and shape of the aluminum foil meet the design requirements to ensure the quality and stability of the products.
In conclusion, using 8011 aluminum foil for wine bottle caps is a common method that can meet the requirements of wine packaging.