Container aluminum foil, as its name suggests, is a kind of aluminum foil used for making food container. Container foil plays a dominant role in the aluminum foil market, so there are many friends want to buy aluminum foil for food container use 3003 8011. The commonly used alloy and tempers of aluminum foil for container use are: 8011-H24, 8011-H22, 8011-H18, 8011-O, 3003-H24, 3003-H22, 3003-H18, 3003-O. The aluminum foil for food container are used for processing the lunch boxes, heating dishes, barbecue trays, aluminum foil bowls, cake trays, food packaging boxes in our daily life.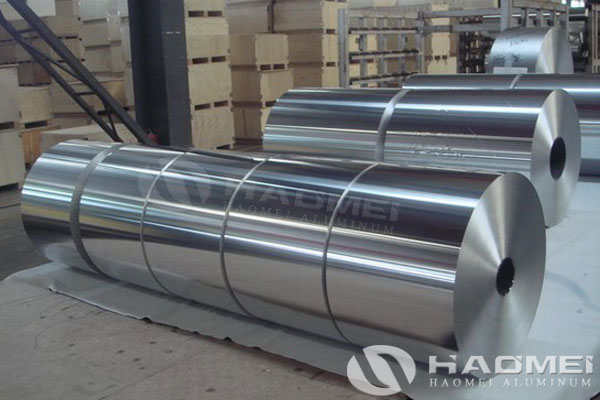 The aluminum foil for container have the advantage of facilitating heating as well as refrigeration, freezing and fresh food preservation. The aluminum container foil is specially used for making various aluminum foil containers, such as airline lunch box, because of its light weight and recyclability, it is widely used. The aluminum foil for food container use supplied by Haomei aluminum has stable quality, excellent performance, clean surface and high precision.
The specification range of the buy aluminum foil for food container use are:
Thickness (mm): 0.01-0.2
Width (mm): 100-600
Alloy: 3003, 8011
Temper: O, H18, H22, H24, H26
Die inner diameter:(mm) 75/76.2 150/152.4
Aluminum foil roll maximum outer diameter: (mm) 700
Application area: After being punched into a food packaging container for aviation lunch boxes and household use.