Aluminum foil container for food is widely used in aviation industry and it is a popular food packing material. Thus, there are many friends invest on this area and need to buy aluminum foil for food container. Here we Haomei Aluminum can give you some advice on the grade choose how to judge the quality.
With the technology development, the thickness of aluminum foil is reduced and the strength is improved. The performance and surface quality of 3003 aluminum foil and 8011 aluminum foil can basically meet the requirements for processing food container. Because of the particularity of the use in the food container, the requirements for the black silk, pinhole, and oil removal on the surface of the aluminum foil are especially high, and the surface of the aluminum foil for food container should be without black silk and pinhole. There must be no oil, dirt and other imprints. There should be no burrs around the edges and neat edges. The bottom should be smooth and without creases. The products should be non adhesive and easy to separate.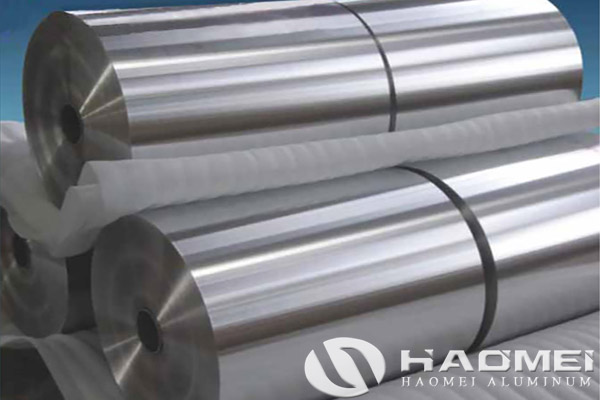 The aluminum alloy of aluminum foil for food container are 3003 and 8011. The used temper are O, H22 and H24, the thickness is 0.3-0.2mm, and the width is 200 – 1000mm. The inner and outer walls of the aluminum foil should be clean and filthy, and the edge of the foil roll should be smooth. The inner diameter and the outer diameter of the coil should meet the requirements.