The cigarette gold aluminium foil 1235 has a smooth surface without traces, a flat plate shape and few pinholes. The aluminum foil for cigarettes is mainly used as the inner lining paper of cigarette boxes after being compounded with paper. It is mainly moisture-proof, and can also play a role in maintaining the aroma of cigarettes. The golden aluminum foil paper in the cigarette is divided into two layers, the outer layer is aluminum foil, and the layer next to it is a piece of white paper, the commonly used colors are gold and silver with metallic luster.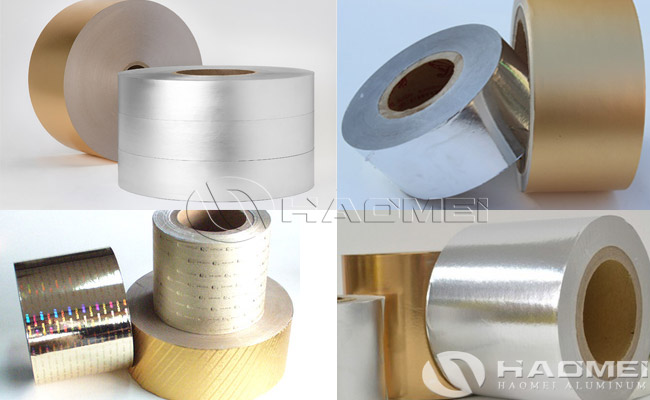 In addition to the common advantages of aluminum foil, the cigarette gold aluminium foil 1235 also has multiple advantages such as strong stability, strong sealing, food grade, clean oil removal, fewer pinholes and good product shape. In particular, stability and airtightness are necessary for cigarette packaging. Aluminum foil packaging can ensure that the composition of cigarettes remains stable and will not change due to transportation and storage. The low cost characteristics can also reduce the cost of cigarette packaging, reduce the overall price of cigarettes. In order to maintain cigarette smoke, prevent moisture, and facilitate storage, transportation and sales, cigarettes must be packaged in layers. Cigarette aluminum foil paper is a paper made of aluminum foil backing paper and aluminum foil pasting and bonding. It is soft and easily deformed, like paper, and does not rebound after deformation. It can be qualitatively guaranteed, shading, will not fall, opaque, pollution-free, cheap. It is used for moisture-proof and decorative packaging of high-grade cigarettes, candy and other foods.
In terms of basic advantages, Haomei Aluminium continue to introduce superior foreign technology and processing technology, increase research and development and innovation capabilities, and continuously develop more cigarette gold aluminium foil that meet market needs and serve more new and old users.