Food service aluminum foil 3003 and 8011 is very common seen in food packaging, household use and food container making. Food is indispensable in our lives, and there are more and more types of food, according to different types of food to choose different types of packaging, and packaging also plays a very important role. Food packaging bags can help food extend the shelf life, but the shelf life achieved by different materials is different. The aluminum foil must meet certain sealing requirements, which must also ensure the sealing degree of the aluminum foil.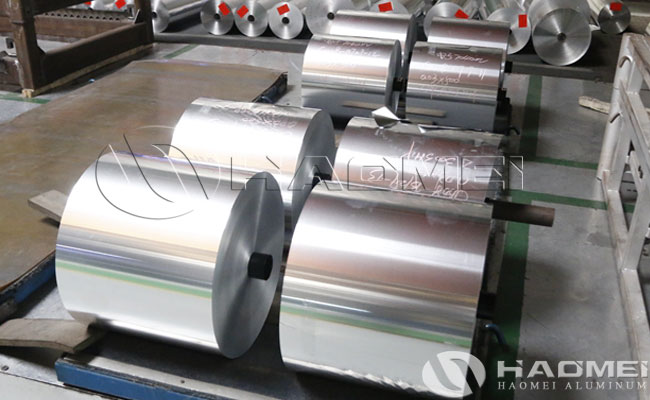 The food grade 8011 O aluminum foil produced by Haomei Aluminum has few holes, good barrier properties, heat sealability and tensile strength, and the product has clean oil removal and clean surface. The food service aluminum foil reaches food grade, can be cooked at high temperature, and is safe and hygienic. The company can produce 8011 aluminum foil with a thickness of 0.016-0.5mm and a width of 100-1600mm, which is widely used in the sealing and packaging of aluminum foil containers, household foils, milk powder, canned food and other foods.
Haomei Aluminum adopt various advanced production equipment guarantee product quality of food service aluminum foil. The 8011 aluminum foil produced by the company meets the food-grade requirements, the layout is flat, there are no black oil spots, scratches, small black wires, bright lines, roller print bumps, mosquitoes, etc., and the cutting edges are free of burrs and the packaging is intact.