The household aluminum foil 8011 o suppliers manufacturing the high quality 8011 aluminum foil with good toughness, smooth surface and natural luster. High quality household aluminum foil does not stick, does not need to wipe the oil, the two-sided silver, the safety hygiene, the heat resistance is strong, cuts easily. Aluminum foil 8011 o is often used for household aluminum foil, its performance is better than pure aluminum foil, can refrigerate the freshness of food, also often used for baking food, barbecue, etc., so that food is more fresh, nutrition does not lose.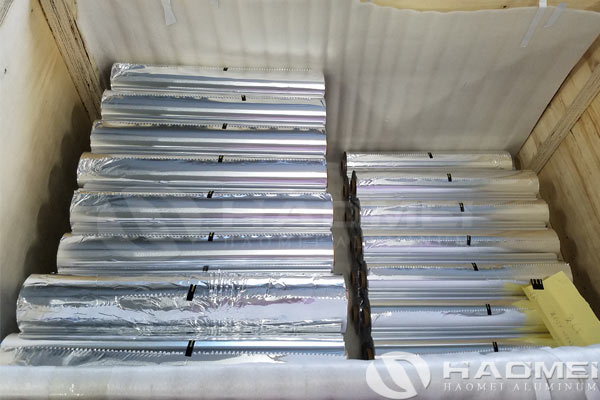 The household aluminum foil use the high quality 8011 aluminum foil as raw material, the production is in aseptic workshop, the multi-channel inspection equipment are adopted. Adopt imported aluminum foil pressing mill makes the household aluminum foil to be flat, smooth, with uniform thickness, better toughness, not easy to break and more heat resistance. Household aluminum foil are mainly used in home kitchens, civil aviation companies and service industries related to packaged foods. Such as aviation catering, Western-style pastry baking, barbecue, fast food restaurant, family gathering, fast food box and so on. Household aluminum foil 8011 o has excellent appearance, easy to use, safe and hygienic, no odor, no leakage, fresh, fragrant, environmentally friendly and recyclable.
The product of household aluminum foil 8011 o suppliers conforms to the European Union SGS, the United States FDA and so on inspection authentication. It can be contact with food directly safely.