Industrial aluminium foil 3003 8011 have advantages of light weight, good coating, non-toxic, moisture-proof, shading, heat and electrical conductivity, corrosion resistance and beautiful appearance. It is widely used in packaging, electrical, construction and other industries, among them, the packaging industry accounts for 60%, electrical industry accounted for 30%, and construction industry accounted for 10%. Aluminum foil industrial is widely used in automobile manufacturing, textile, electronics industry, electromechanical industry, aerospace industry, packaging industry, construction industry, shipbuilding industry, etc, it is an important industrial raw material.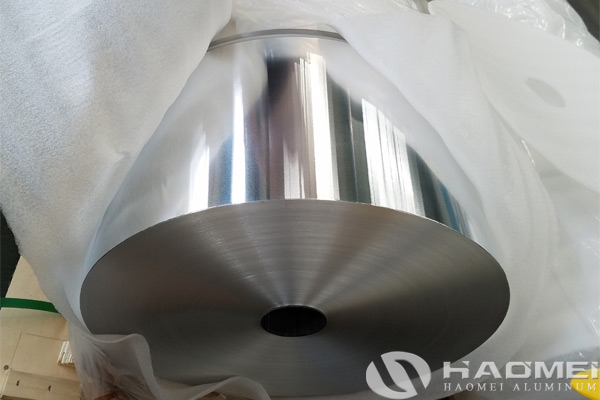 The usually used industrial aluminum foil alloy are 3003 and 8011, the tempers are O, H18, H22, H24, H26 and so on, the thickness is 0.006-0.2mm. The well known industrial application are household foil, container foil, air conditioner foil, cigarette foil, cable foil, pharmaceutical foil and so on. The largest consumption of industrial aluminium foil in the market is air-conditioning foil; followed by cigarette foil, accounting for 60% of the total consumption of light gauge foil; the third is decorative foil, used in the construction industry for heat insulation, moisture-proof and decorative materials, currently, the construction and home appliances industry has formed an application boom for decorative foils; the fourth is cable foil, which utilizes the hermeticity and shielding properties of aluminum foil and serves as a shield for cables. The consumption of aluminum foil in the above four varieties accounts for more than 70% of the total consumption of aluminum foil for industrial use.
The pharmaceutical foil, electronic foil, automotive foil and flexible packaging foil have good market growth in recent years, and have become an important consumption growth point in the industrial aluminium foil market.