8021 lithium battery aluminum foil has excellent moisture-proof performance, light blocking and high barrier capacity. It can be used as battery foil, and battery aluminum foil 80211 is put into production. The battery soft cover foil is used in many kinds of lithium batteries, such as soft cover lithium battery, polymer lithium battery and so on.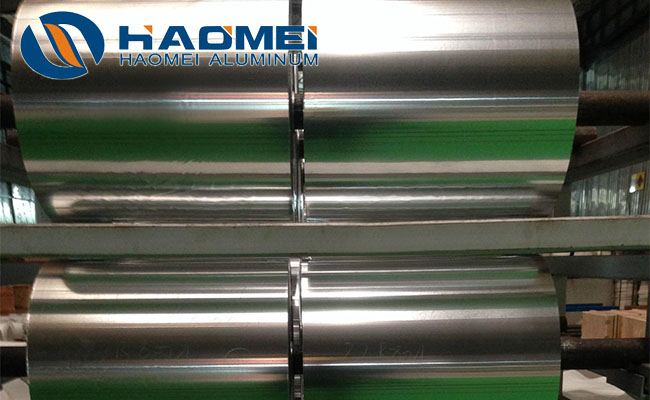 Haomei aluminum also introduces 30 ton furnace withdrawal equipment, including box furnace, air circulation system, diversion device, purging and exhaust system, bayonet heater, furnace door, furnace door lifting mechanism and pressing device, cooling water system, etc. The maximum operating temperature of 30 ton annealing body is 650 ℃, the temperature difference is ≤± 5 ℃, the metal annealing temperature is 120 ~ 580 ℃, and the metal temperature difference is ≤± 3 ℃, which greatly improves the product process level and battery aluminum foil product quality.
8021 aluminum foil is used as the soft coated aluminum film of lithium battery. The main products of 8021 aluminum foil are 8021 aluminum alloy roll. The surface of 8021 aluminum foil produced by Haomei is clean and smooth without oil stain. It has good adhesion and lamination performance in the process of aluminum film lamination, and is not easy to fall off and layer; At the same time, the product has excellent stamping and puncture resistance. After testing, the elongation rate of 8021 battery aluminum foil can reach 13% – 18%, and the maximum cup protrusion can reach 7.3mm. It is one of the few lithium battery aluminum foil manufacturers in China that can fully meet the processing requirements of aluminum plastic film for lithium battery.