Haomei is one of the top 10 manufacturers of aluminium foil in china, we supply aluminum foil from 1000 series to 8000 series. Most of the aluminium foil product is used for packaging,  because aluminum foil has low strength and is easy to break, it needs to be compounded with other materials, such as paper, cellophane, and polyethylene film, to compensate for its shortcomings such as easy cracking, lack of flexibility, and no thermal adhesive. However, it should be noted that when compounding with other materials, the airtightness and moisture resistance of the material need to be considered.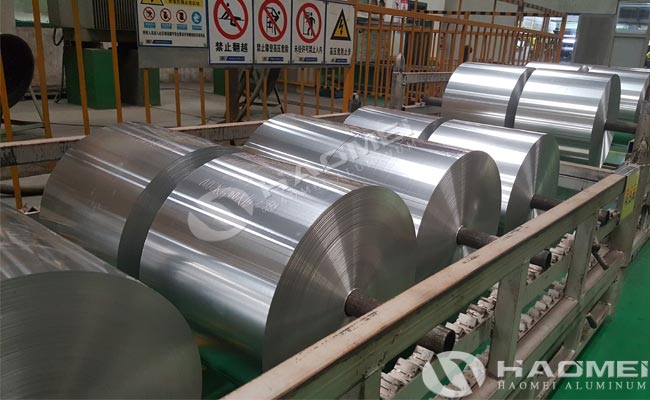 When we are going to order aluminium foil product, we should do some preparation work to select the manufacturers of aluminium foil in china:
First of all, the strength of the manufacturer of aluminium foil is very important. The strength of the aluminium foil manufacturer is related to the manufacturer's development direction and investment in technology, money, and management direction. The stronger the manufacturer, the better the equipment, the better after-sales service, the excellent quality, and the stable price. Small manufacturers cannot guarantee product quality, price, and after-sales, so users are advised to choose stronger aluminum foil manufacturers.
Second, product quality is fundamental. Only if the quality of the aluminium foil product is guaranteed can we create greater value for users and save users unnecessary production trouble. This is also an important standard for manufacturers of aluminium foil.
Finally, the price of the aluminum foil product is important. When choosing manufacturers of aluminium foil in china, we should not only the see price, but also can not ignore the price, but whether the product quality is directly proportional to the product price.
For large-scale aluminum foil manufacturers in China, Haomei's aluminum foil products have undergone strict pinhole inspection, degreasing process and shape control. After testing, the individual performance meets the national standard, and the price is affordable.