With the development of society, the quality requirements of pharmaceutical aluminum foil are getting higher and higher. Nowadays, cold-formed medicine aluminum foil is mostly used for some high-grade medicines, and cold-formed medical grade aluminum foil is generally based on 8011 and 8021 aluminum foil.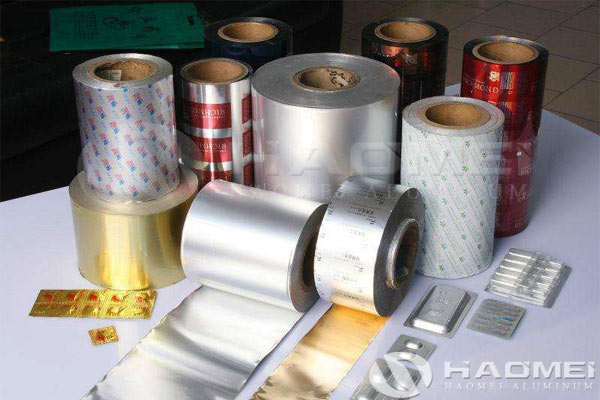 8011 and 8021 cold forming medicine aluminum foil with temper O and H18 are representative products of Haomei medicinal aluminum foil. Haomei can produce 8011 and 8021 medicine aluminum foil with thickness of 0.018-0.5(mm), width of 100-1600(mm), length can be customized, the temper of medical aluminum foil are O, H14, H16, H18, H19, H22 and H24. The medicine aluminium foil has the advantages of fast packaging production speed, low cost, light weight, small storage space, convenient transportation and use, etc., can accelerate the production progress of medicine enterprises. Haomei medicinal aluminum foil has excellent moisture resistance, barrier property, chemical resistance, chemical stability and hygienic properties, and can better protect the quality and performance of pharmaceuticals.
To produce high quality medical grade aluminum foil, the advanced level of production equipment and production technology is needed, in China, there is not much professional factory can produce high precision pharmaceutical aluminium foil. With fast production and delivery, Haomei can provide great service for pharmaceutical enterprises or packaging companies.