The pharma foil commonly uses two aluminum alloys, pharmaceutical aluminum foil 8011 and pharmaceutical foil 8021 for medicine packaging. When used as the blister foil packaging, the flat side uses 8011 aluminum foil, and the concave and convex side of the capsule is mostly made of 8021 aluminum foil, which has good deep drawing performance.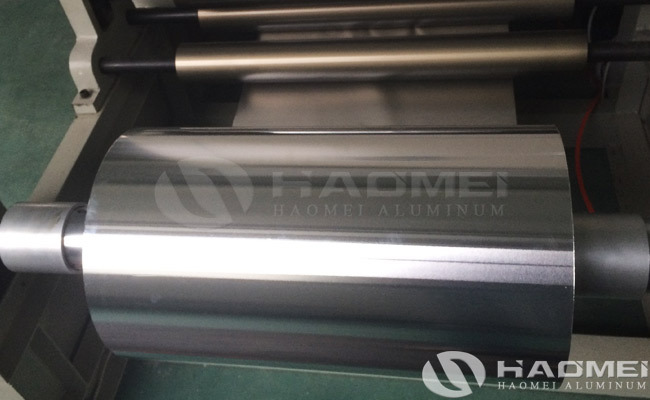 The detailed specification and advantages of pharma aluminium foil are:
Specifications: 8011-H18 aluminum foil, 8011-O aluminum foil, thickness 0.016-0.04mm
Advantages: 8011 aluminum foil produced by Haomei Aluminum  has the advantages of high cup convex value, high heat sealing strength, no pinholes, and good sealing performance.
Specifications: 8021-O temper pharmaceutical aluminum foil, the thickness is 0.04-0.065mm
Advantages: safe and non-toxic, water level A, high cup convex value; clean surface, uniform color, no mottling, no oil stains, smooth and no pinholes; after multiple tests of bacteria, mold, etc., heavy metals do not exceed 1 part per million 0.25, strict implementation of pahrma foil industry standards to ensure safety and health.
The performance of 8011 aluminum foil and 8021 aluminum foil are different, the price is different, the thickness of the same alloy is different, the width is different, and the quotation is also different. At the same time, as the market aluminum ingot price changes, the price of pharma foil changes. As a pharmaceutical aluminium foil manufacturer, Haomei Aluminum has many years of production experience in the production of aluminum foil, the price is affordable.