The pp cap aluminum foil factory supply the aluminum foil applied to the bottle cap has excellent moisture resistance, shading and high barrier ability, and the surface is clean, the color is uniform, and there is no spot, seldom pinholes, safety and hygiene are the most important.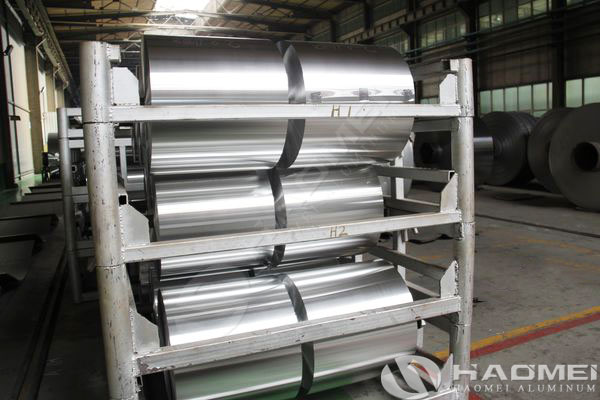 Because of the safety and hygiene, the aluminum foil for pp cap is applied to various caps under the requirements of food grade aluminum foil. The medical cap material, the beer cap cover and the yogurt lid can all be made of aluminum foil. The pp cap aluminum foil material requires different performance, so the aluminum foil alloy used are different, 8021 aluminum foil is suitable for capping materials with better deep drawing performance, and 8011 aluminum foil is often used for yogurt lids and pharmaceutical caps material.
The common seen product of pp cap aluminum foil factory is 8011 O aluminum foil, specification requirements are width of 300-1000mm and thickness of 0.038/0.048mm. Except for used in pp cap materials, the aluminum foil 8011 can also used in food container use, blister packaging, foil tape, insulation use, beer bottle neck label, cable wrapping use, air conditioner use, household use and so on.