Polypropylene Caps are well known for good impact strength, cost effectiveness and pliability. Aluminum is a light metal with low density, high strength, good plasticity and strong corrosion resistance. Thus pp cap aluminum foil suppliers supply aluminum foil as an ideal material for processing polypropylene caps with all of the advantages. There are aluminum plates, aluminum strips, aluminum foils and many profiles used as caps material. Aluminum foil is a material obtained by rolling an aluminum plate, it is widely used and is an important material that has a great demand in the bottle cap market.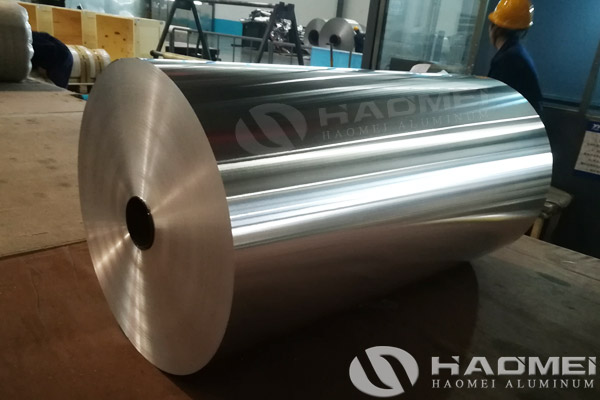 Aluminum foil is widely used in foods, beverages, cigarettes, pharmaceuticals, photographic substrates, household items, etc. due to its excellent properties. In the field of bottle caps, pp cap aluminum foil is mainly used in bottle capping of alcohol, beverages, cosmetics, etc. The cap material are the aluminum closure sheet, aluminum strip for the cap and pp caps aluminium foil, usually the thickness is 0.15-0.5mm, the width is 200-1500mm. The requirements for the surface, stamping ability and painted of the pp cap material are very high. As a large enterprise can process and produce aluminum pp cap materials, Haomei can supply of 1000 series, 3000 series, 5000 series and 8000 series.
HaoMei Aluminum is a professional pp cap aluminum foil supplier, the aluminum foil is produced with ensure the surface oil removal clean and the ear production rate is low.