Haomei Aluminum can process premier aluminium foil with a thickness of 0.018-0.5mm, it is mainly used in pharmaceutical packaging, food packaging, household use and other fields. The aluminum foil production technology is mature, and aluminum foil manufacturers are scattered all over the world, and the development status of different countries is different. But on the whole, aluminium foil manufacturers continue to advance in technology, and the process level is steadily improving. So, when buying high quality aluminum foil, how to choose aluminum foil manufacturer with strong strength, high-quality products and complete services?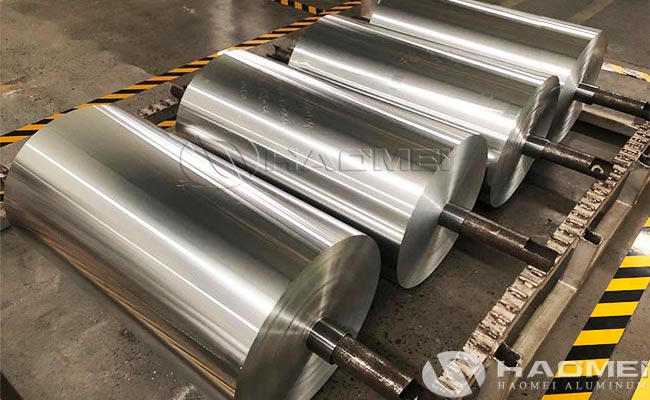 1, Comprehensive strength of aluminum foil manufacturers
The comprehensive strength of a premier aluminium foil manufacturer is one of the important indicators for considering its product quality and service guarantee. The stronger the aluminium foil manufacturers are, the longer their product quality will be tested by the market, their after-sales service and logistics systems are generally stronger, and they can provide customers with better products and services.
2, the product quality of aluminum foil manufacturers
Product quality is the primary factor in corporate procurement. High-quality aluminium foil products are not only the needs of purchasing companies, but also the basic requirements for aluminum foil manufacturers. When distinguishing product quality, it can be inspected from the product certificate, etc.
3, the service system of aluminum foil manufacturers
As a large-scale processed product, aluminum foil is generally purchased in tons as the unit of measurement. The direct purchase quantity of aluminum foil manufacturers generally starts at about 8 tons. Therefore, the logistics of large-scale products is particularly important. Large aluminium foil manufacturers are generally equipped with their own logistics team, which can guarantee one-stop distribution within the scope. At the same time, when receiving the goods, accept the customer's quality inspection. In this way, the customer's after-sales problems can be properly resolved. If it is a small manufacturer or irresponsible company, after the product is sold, after-sales service is difficult to solve, which will bring great losses to customers.
Haomei Aluminum's main premier aluminium foil products include dozens of series, such as 1000 series, 3000 series and 8000 series. Varieties include: single and double zero foil blanks, air conditioning foil, cable foil, cathode (anode) electronic aluminum foil, food foil, medicinal foil, aviation meal box foil, honeycomb foil, tape foil, etc. Products have been exported to the United States, Japan, South Korea, Singapore and other domestic and foreign regions. Strong production capacity guarantees quick delivery; advanced production equipment guarantees high-quality products; preferential prices reduce your costs. We sincerely hope to cooperate with you!