Alu foil for capsule 8011 and 8021 are usually processed as blister package, it is currently a packaging form commonly used in pharmaceutical tablets and capsules. The aluminum foil used in capsule blister packaging is used as a sealing material for medicine packaging. The medical aluminum foil 8011 and 8021 have a highly dense metal crystal structure, which can block any gas, and meets the requirements of opacity and high barrier properties for medical capsule packaging.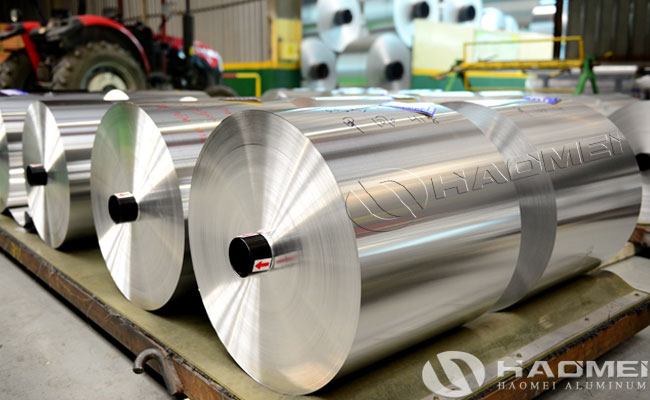 The alu foil for capsule blister packaging can use 8011 aluminum foil, 8021 aluminum foil, 8079 aluminum foil, etc. Due to the strict requirements on temperature and humidity for medicines, aluminum foil for blister packaging has the advantages of moisture-proof, hygienic, safe and convenient, which can protect medicines from unfavorable factors during transportation and storage, thus becoming a new type of medicine packaging widely used internationally.
Specifications of aluminum foil for capsule pharmaceutical blister packaging:
Typical alloys: 8011, 8021, 8079
Material temper: O, H14, H16, H18, etc.
Thickness (mm) 0.014-0.2
Width (mm) 20-1600
Application: widely used in capsule medicine board, candy blister packaging board, tablet medicine board, etc.
The pharmaceutical alu foil for capsule produced by the Haomei Aluminum is made of electrolytic aluminum with a purity of more than 99%. It is non-toxic and odorless, has high cupping value, high heat seal strength, no holes, and good airtightness. It can block Any gas, water vapor and light can effectively protect medicines.