Haomei is a large-scale alu foil manufacturer in China, supplying medicinal foil, foil for food container, cable foil, tape foil, bottle cap material and so on. The aluminium foil product are widely used in industrial application, food and pharmaceutical packaging. We have rich experience on global export, and the aluminum foil price is reasonable, the quality is guaranteed. The alloys of Haomei aluminum foil have 1060, 1100, 1235, 1145, 3003, 8011, 8021 and 8079, etc., commonly used temper are O, H14, H16 and H18.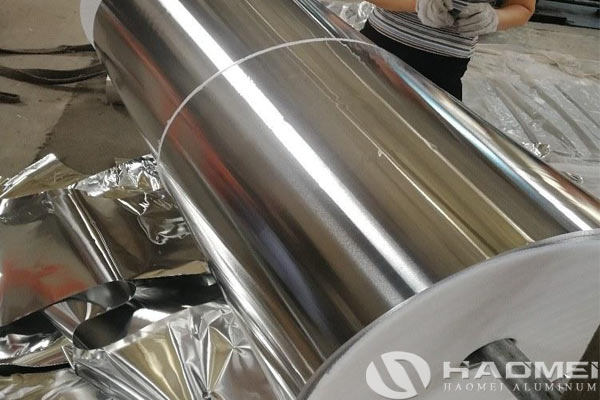 Aluminum foil can be used for bottle caps, the alloy is 8011, which can be applied in white wine bottle caps, red wine bottle caps, cosmetic caps, milk powder caps, medical caps, beverage caps, yogurt caps, etc. Advantages: food grade, brushing A grade, low ear production rate;
Aluminum foil is used for pharmaceutical packaging: PTP medicinal aluminum foil, cold form aluminum foil, medical packaging aluminum foil, blister aluminum foil, etc. Advantages: high cup convex value, high strength, good sealing;
Aluminum foil is used for food packaging: food packaging, heat sealing foil, food container foil, aluminum foil for sealing; Advantages: clean surface, no foreign matter, food grade, safer;
Industrial aluminum foil: aluminum foil for transformer, aluminum foil tape, aluminum foil for cable, aluminum foil for filter; Advantages: clean oil, flat shape.
As top china alu foil manufacturer, Haomei aluminium foil products have many advantages such as food grade, clean oil removal, less pinholes, good product plate shape and no deformation. They are favored by food packaging manufacturers.