Haomei Aluminum is one of the aluminium bottom foil manufacturers in China with decades years experience. Aluminum foil is clean and hygienic, with good sealing properties, and has become an important part of medical packaging. Medical grade aluminium foil is widely used for packaging capsules, tablets, liquids, and granules. Aluminum foil blister packaging is a packaging method in which the product is sealed between a blister formed by a transparent plastic sheet and a bottom plate (made of cardboard, plastic film or sheet, aluminum foil or their composite materials). It can be used for tablets and The packaging of capsules is also called aluminum-plastic blister packaging.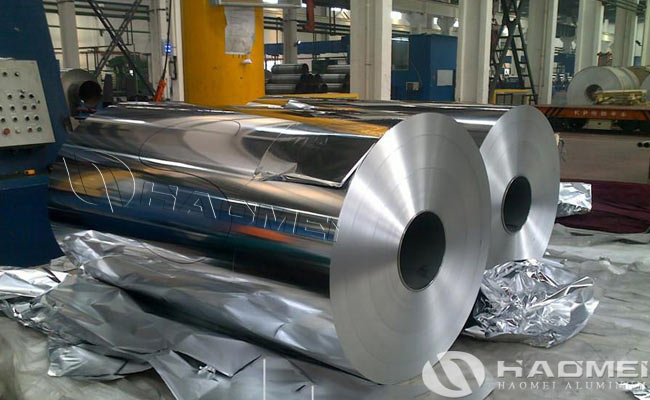 The bottom material of aluminum-plastic blister packaging supplied by aluminium bottom foil manufacturers can use 8011 aluminum foil, 8021 aluminum foil and 8079 aluminum foil, etc. Due to the strict requirements on temperature and humidity for medicines, aluminium foil blister packaging has the advantages of moisture-proof, hygienic, safe and convenient, which can protect medicines from unfavorable factors during transportation and storage, thus becoming a new type of medicine packaging widely used internationally .
The pharmaceutical aluminum foil produced by aluminium bottom foil manufacturers is made of electrolytic aluminum with a purity of more than 99%. It is non-toxic and tasteless, with high cupping value, high heat sealing strength, no holes, and good airtightness. It can block any gas. , Water vapor and light can effectively protect medicines. Specifications of aluminum foil for pharmaceutical blister packaging are:
Typical alloys: 8011, 8021, 8079
Material status: O, H14, H16, H18, etc.
Thickness (mm) 0.014-0.2
Width (mm) 20-1600
Haomi Aluminum is a large-scale aluminium foil manufacturer in China. The company has won the trust of customers with strict processing technology and excellent product quality. Haomei products are exported to many countries and regions, and the market share of products such as medicinal aluminum foil is relatively high.