Aluminium foil company in china have good reputation on the market because of the advanced technology, good performance, fast production and safe package. Aluminum foil packaging has outstanding advantages in gas barrier, moisture permeability, health and safety, production efficiency, recyclable line and environmental protection. Food grade aluminum foil packaging materials will be the development trend of green and safe packaging. The 8011 aluminum foil, 3003 aluminium foil, 8021 aluminum foil and 1235 aluminum foil produced by Haomei Aluminium are all subject to strict pinhole detection, degreasing process and plate type control, which can achieve ultra-high sealing performance and perfect protection of the quality of the wrapped materials.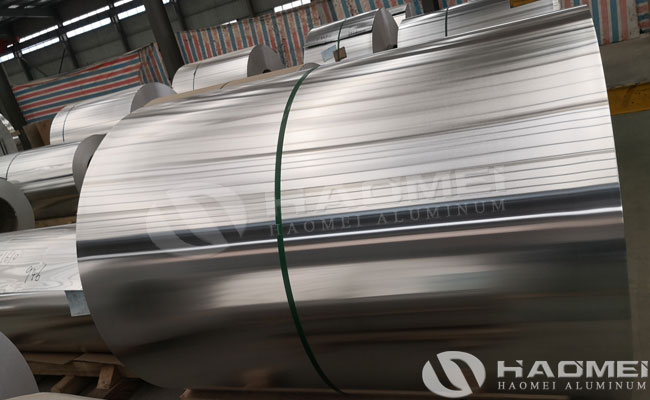 Through the practice of the major food and drug packaging material manufacturers, it is proved that the aluminum foil of Haomei Aluminium completely meets the requirements of food grade and its performance far exceeds the national standard. The aluminium foil product Haomei Aluminum produced are:
1000 series aluminum foil: 1235 aluminum foil, 1050 aluminum foil, 1060 Aluminum foil, 1100 aluminum foil;
3000 series aluminum foil: 3003 aluminium foil;
8000 series aluminum foil: 8011 aluminum foil, 8021 aluminum foil, 8079 aluminum foil;
The aluminum foil produced that offered by aluminium foil company in China has application of food packaging foil, medicine packaging foil, milk cover material, lunch box material, container foil, household foil, barbecue foil, beer sealing foil, bottle cover material, soft packaging, air conditioner, cigarette foil, cable wrapping foil, etc.