Special aluminium foil for hair is mainly used for hair dyeing and perming, it can be packaged in roll and block form according to user needs. There are silver, color and various embossing appearance. The aluminum foil uses non-toxic and harmless pigments as the color coating, and undergoes ultraviolet and high temperature disinfection treatment to ensure that customers will not have any problems in use. At the same time, the hair dressing aluminum foil can be cut to the specifications required by the customer. The aluminum foil for hair is characterized by bright colors, convenient use and environmental protection.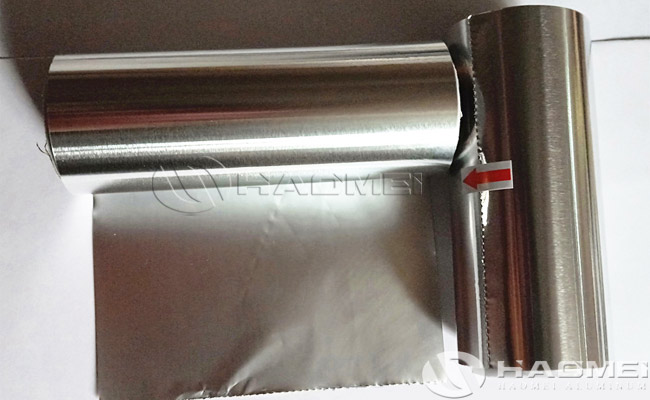 The aluminium foil for hair is the ideal choice for hairdressers to perm. The hairdressing aluminium foil product has neat cut surface, good quick-rolling performance, good toughness, and good softness. The 8011-O aluminum foil and 1235-O aluminum foil base materials produced by Haomei Aluminum are the source of aluminum foil raw materials for various hair dressing aluminum foil roll factories at home and abroad. The thickness of aluminum foil for hairdressing is 0.01-0.025mm, the coil core inner diameter is 76mm, the maximum outer coil diameter is 500mm, the electrical conductivity <35.4m/Ω.mm2 and the tensile strength is 60-95N/mm2.
Aluminium foil for hair is used to wrap the hair during various perms and hair dyeing. It has a thermal insulation effect, which can shorten the time of hair treatment and avoid the pollution of hairdressing chemicals. Using aluminum foil for hairdressing, hairdressers can also use special techniques or process gives the treated hair a free and dynamic effect. Hairdressing aluminium foil is used for all kinds of perm and hair dyeing aluminum foil rolls. The surface can be printed and colored and embossed. Hairdressing foil is silver-white roll-shaped hairdressing foil. Hairdressing aluminum foil is mainly used for hair dyeing and perming. During the process, the hairstyle remains long-lasting and easy to use.