Aluminium foil manufacturing plant supply high quality aluminum foil with specification range: thickness 0.006-0.012mm, width 90-1850mm. Haomei has production of 8011 aluminum foil, 8021 aluminum foil, 8079 aluminum foil, 1060 aluminum foil, 3003 aluminum foil, 1235 aluminum foil, 8006 aluminum foil and other single zero foil products, widely used in yogurt cover, bottle cover material, container foil, food packaging, pharmaceutical packaging and other fields. The surface of aluminum foil products is clean and free of inclusions such as greasy dirt and bright lines. The products are safe and sanitary with high elongation.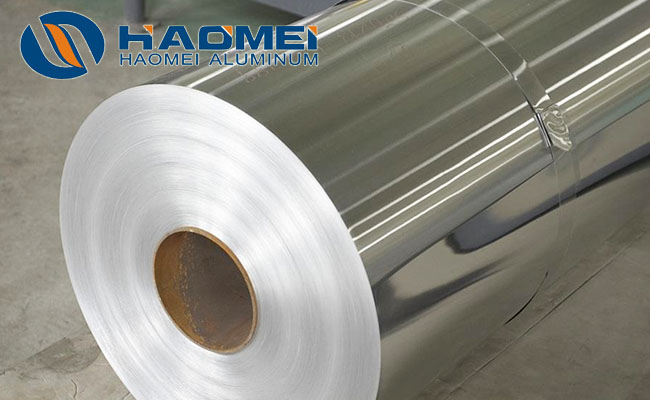 Haomei is a professional aluminum foil manufacturer with over 10 years experience, we adopt advanced production line. The continuous annealing process is adopted in the production of aluminum foil to make the aluminum foil soft. If it is soft, the ductility of aluminum foil will be better. If it is not annealed, the relatively hard aluminum foil is prone to break during rolling and other unexpected problems. Therefore, the aluminum foil must be annealed again after each rolling, so as to ensure the smooth rolling process. All metals have the problem of "work hardening". Work hardening also occurs in aluminium after rolling. At this time, the hardness becomes higher and the ductility becomes worse. It needs to be annealed to soft state to further rolling. Therefore, the aluminum foil needs to be annealed several times during the rolling process.
Continuous annealing process in aluminium foil manufacturing plant can solve the major problems of production efficiency and material performance, mainly improving production efficiency and product performance.