The alloy of aluminium foil packaging for food is mainly 8011 and 3003, commonly used in H24/H18/O temper, the thickness is about 0.04-0.09mm, the width is 200-1250mm. The aluminum foil for food packaging supplied by Haomei has multiple advantages such as food grade, clean oil removal, less pinholes, good product board shape, cutting without deformation, etc. Aluminum foil has excellent moisture-proof performance, light blocking performance and high barrier performance, non-toxic, tasteless, safe and sanitary.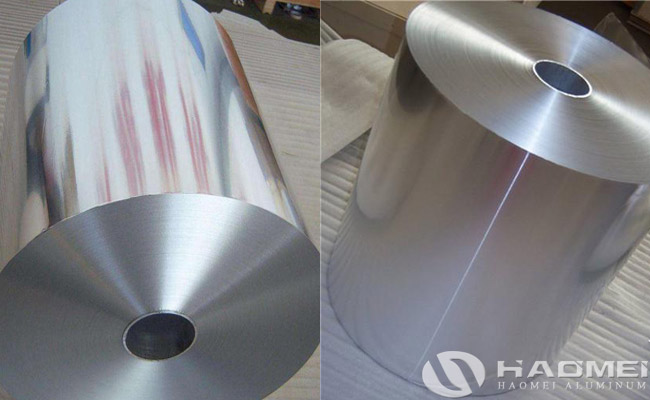 As a professional food packaging aluminium foil manufacturer in China, Haomei strictly controls the requirements of aluminum foil structure, performance, plate shape, thickness difference and surface quality to ensure the excellent quality of finished products. All kinds of food grade aluminium foil have been tested by bacteria, mould and other tests, and the heavy metal is no more than 0.25 parts per million. The industry standard is strictly implemented to reach the food grade aluminum foil standard, which is harmless to human body.
Aluminum foil for food packaging is one of the key products of Haomei aluminum. The thickness range of production is 0.018mm-0.2mm, and the width can be controlled at 100-1650mm according to customer requirements. There are many aluminum foil manufacturers on the market,  When purchasing products, how to choose a strong aluminum foil manufacturer? The answer is to eee product quality and performance! High quality aluminum foil manufacturers should fully guarantee product quality and performance. The aluminium foil packaging for food can achieve good surface and even luster; the thickness of the product is error free and the specification is accurate; the surface of the aluminum foil has no bright spot.