The aluminium household foil 8011 O has common thickness of 0.02- 0.05mm, common width of 400, 600, 1000mm, etc. Application field are household use, kitchen cooking use, daily wrapping, etc. The household aluminium foil is food grade, and can be contact with the food immediately, we Haomei Aluminum can supply good grade aluminium household foil with FDA certificate, we can supply household foil with jumbo rolls or small rolls.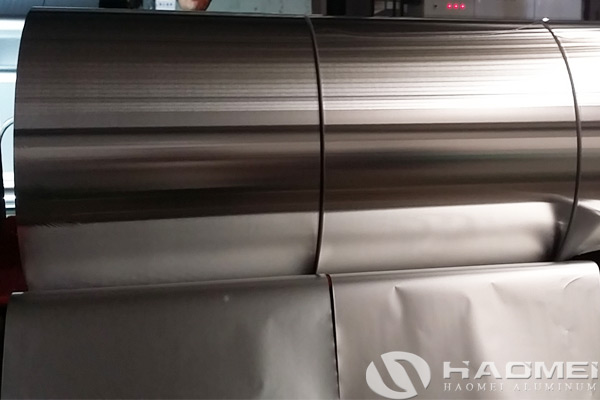 8011 aluminum foil has been always used as food grade aluminum foil, it meets the requirements of food grade, and the 8011 aluminum foil produced generally has a anti-gloss characteristic, that is it does not absorb light which can help the food heating, and the household aluminum foil 8011 O has good light shielding property, strong isolation and very good oil resistance and softness. The use of food aluminum foil, whether it is refrigerated or packaged foods, can well prevent the entry of air, resist external pressure, and maintain the freshness of food.
8011 food grade aluminium household foil is safe and hygienic, the product quality requirements of household aluminum foil are flat version, no black point on the layout, scratches, small black silk, bright lines, roller prints, bumps, mosquitoes, etc.; trimming quality, no burrs, towers, rafts, ruffles, flanging.