The aluminum foil is a rolled aluminum product having a thickness of less than 0.20 mm and a rectangular and uniform cross section. There are many uses for aluminum foil, which have great applications in the food packaging industry, pharmaceutical packaging industry, battery electronics industry, household appliances (air conditioning) industry, aluminum foil for caps, and so on. Aluminum foil 1050 supplier can supply 1050 aluminum alloy foil with high quality and low cost.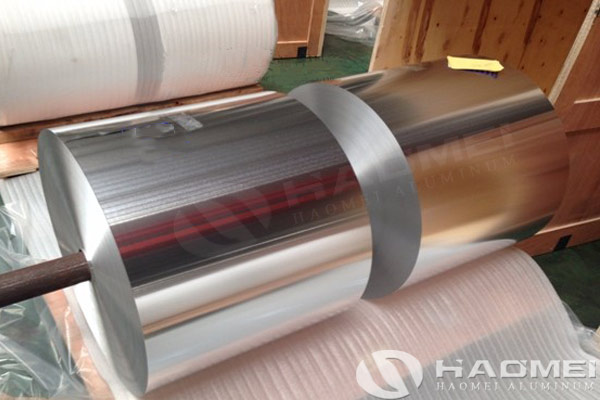 1050 aluminum foil belongs to pure aluminum foil together with 1060 aluminum foil and 1070 aluminum foil. Aluminum foil 1050 can be applied in soft tube, air conditioning and transformers. The common seen products are air conditioning filter special aluminum foil 1050, heat dissipation aluminum foil 1050, transformer aluminum foil 1050 and so on.
Aluminum foil 1050 supplier also supply 1060 aluminum foil, 1070 aluminum foil, 3003 aluminum foil, 1145 aluminum foil, 1235 aluminum foil, 8011 aluminum foil, 8021 aluminum foil, 8079 aluminum foil, etc. Aluminium foil is widely used in food containers, medicine capsules, food packaging, building sound insulation materials, beer sealing foil, cigarette packing, cable wrapping, tape foil, cable foil, battery foil, bottle cap material, aluminum foil gasket, electrolytic capacitor, etc. The thickness range is 0.016-0.2mm, the width can be cut according to customer needs to meet the market demand.