Haomei supply raw material aluminum foil for disposable food container 3003 and 8011 with clean surface, accurate thickness and highly quality control. The aluminum foil disposable food container made of aluminum foil can be processed into various shapes, which is widely used in the packaging of Western baking, aviation catering, takeout, cooked food, instant noodles, convenient lunch box and other food fields. The food grade aluminum foil food container has a crisp appearance and good thermal conductivity. It can be directly heated on the original package by using oven, microwave oven, steamer and other kitchenware. It is easy to use, safe, sanitary, odorless and leakproof. Aluminum resources can be recycled to avoid resource waste and protect the environment.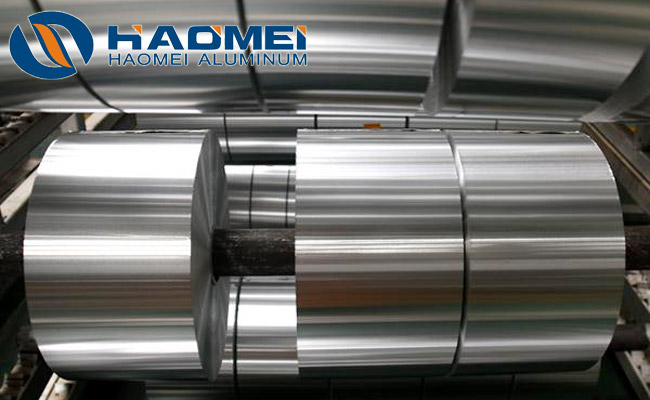 The raw materials of food grade aluminum foil disposable food container can be alloy raw materials 8011 aluminum foil, 3003 aluminum foil, 5052 aluminum foil, 3004 aluminum foil, 8006 aluminum foil, and wrinkle free aviation disposable food container can be made of 8011 aluminum foil, 8006 aluminum foil. Most of the food containers are made of aluminum foil. As a raw material, aluminum foil for food container has high performance requirements, such as flat plate, clean surface, uniform color, no speckles, flat surface and pinholes. It has excellent moisture-proof, light blocking and barrier performance, non-toxic, tasteless, safe and sanitary.
The aluminum foil for disposable food container material produced by Haomei aluminum industry has the advantages of clean surface, no oil stain, bright line and other inclusions, all of which have passed strict pinhole detection, oil removal process and plate type control. The product safety and health meet the requirements of food grade, with high elongation. It is the supplier of aluminum foil raw materials for various aluminum food container production enterprises at home and abroad.