The 8011, 8021 and 8079 aluminum foil for tablet blister is very common used in pharmaceutical packaging. The application of aluminum foil in food packaging is nothing new, and now aluminum foil has also become an important part of pharmaceutical packaging. 8011 aluminum foil has many advantages for medicine packaging. First of all, the packaging can control the amount of medicine. Whether you take it by yourself or according to the doctor's advice, the aluminum-plastic packaging can provide accurate dosage. Since medicine tablet have strict requirements on temperature and humidity and are easily broken, the aluminum foil tablet blister can protect them from unfavorable factors during long-distance transportation and long-term storage. Aluminum foil for blister can be used for the packaging of tablets and capsules.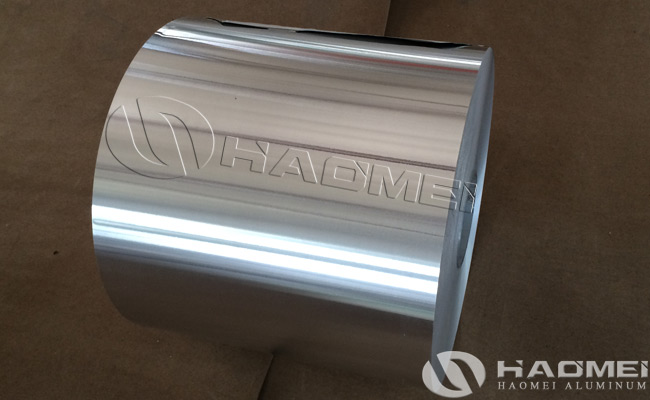 The pharmaceutical packaging aluminum foil for tablet blister uses 8011 aluminum foil, the temper is mainly H18 and O temper, the pharmaceutical aluminum foil produced by Haomei Aluminum is made of electrolytic aluminum with a purity of 99% or more after rolling. It is non-toxic, tasteless, and has excellent electrical conductivity and shading performance, with extremely high moisture resistance, gas barrier properties and flavor retention. Aluminum foil for blister has a highly dense metal crystal structure, which can completely block any gas, water vapor and light, so it can protect the medicine most effectively. The medicine can be protected to the greatest extent.
The 8011 aluminum foil for tablet blister produced by Haomei Aluminium is of good quality, clean and shiny, and the manufacturer supports customized production, with a thickness of 0.014-0.2mm, a width of 100-1600mm, and delivery within 7-35 days. The direct sales model saves many circulation links in the middle, the price has a great advantage, and the original factory warranty is provided.