At present, most of the pills, tablets, granules and other drugs use the packaging method of aluminum-plastic blister. This kind of packaging is light in weight, low in cost, convenient in printing, and can effectively guarantee the quality of products, so it is the majority preferred packaging method for pharmaceutical companies. With the development of technology, the printing scheme of medicinal aluminum foil is more and more, and the quality of medicine aluminum foil is also constantly improving. Among them, aluminum foil roll 8011 o temper is a typical alloy of medicinal aluminum foil.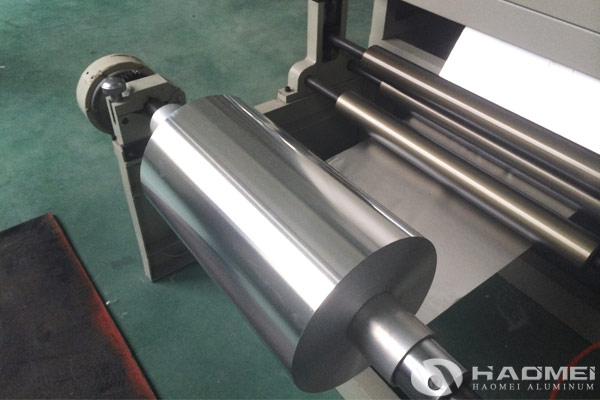 Aluminum foil roll 8011 is added with Al-Fe-Si element. The alloy properties of more than 1% of the total alloying elements have corresponding advantages. The common material tempers are O, H14, H16, H18 and so on. 8011 medicinal aluminum foil has excellent moisture resistance, shading and high barrier ability, strong mechanical properties, high anti-blasting performance, strong puncture and tear resistance, and is compounded, printed and glued, non-toxic and tasteless, healthy and safety.
As the one of the largest aluminum foil toll company in China, Haomei Aluminum has excellent equipment and strictly enforces industry standards in safety production, due to used for medical packaging, tests for bacteria, molds are also needed, Aluminum foil roll 8011 o temper has thickness of 0.02mm-0.07mm, width of 300mm-1100mm, in addition, the surface can be customized according to customer needs.