Haomei is one of top aluminum foil roll manufacturers in China, with supply 1235, 3003, 8011, 8021 aluminum foil jumbo roll for industrial or household use. In household use, the aluminium foil roll 3003 8011 are used for process household aluminum foil, aluminum foil food container and so on. The thickness of aluminium foil roll are 0.006-0.2mm, the width is 80-1250 mm.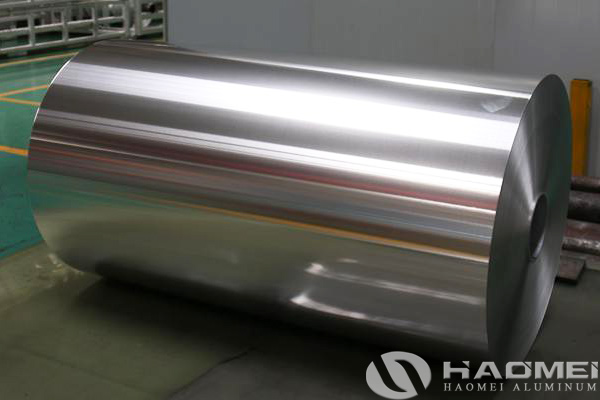 In industrial use, the aluminum foil can be applied to air conditioning, cable wrapping, transformer winding. One of the large application area of aluminium foil roll are flexible packaging. In addition to cigarette packaging, the application of aluminum foil roll in the packaging industry mainly includes: aluminum-plastic composite bags, pharmaceutical aluminum foil blister packaging, butter cheese packaging, yogurt lids, beer bottle neck label and chocolate packaging.
In recent years, the aluminium foil roll manufacturers in China has large amount of orders about the pharmaceutical aluminium foil. Aluminum foil for medicine blister packaging is the most common used type. Medicinal blister packs include medicinal aluminum foil, PVC plastic hard sheets, heat seal coatings and other materials. The medicinal aluminum foil is a sealing material sealed on a plastic hard sheet, and has the advantages of non-toxic, corrosion-resistant, impervious, heat-resistant, moisture-proof, light-blocking, and high-temperature sterilization. The thickness of the medicinal aluminum foil is generally 0.02 mm, which is composed of a protective layer, an ink printing layer, a substrate and an adhesive layer. The aluminum blister is mainly used for some expensive pharmaceutical packaging due to high cost.