The market demand for blister aluminium foil for pharmaceutical packaging is constantly expanding, 8011 aluminum foil and 8021 aluminum foil have become hot-selling products. 8011—H18 medicinal aluminum foil and 8021—O cold-formed aluminum foil are representative products of medicinal grade aluminum foil. Aluminum foil for pharmaceutical packaging is in direct contact with drugs, so it has strict quality standards for pharmaceutical packaging aluminum foil. For many years, Haomei processing technology for pharmaceutical aluminium foils has been improving, product quality is reliable, and performance is stable.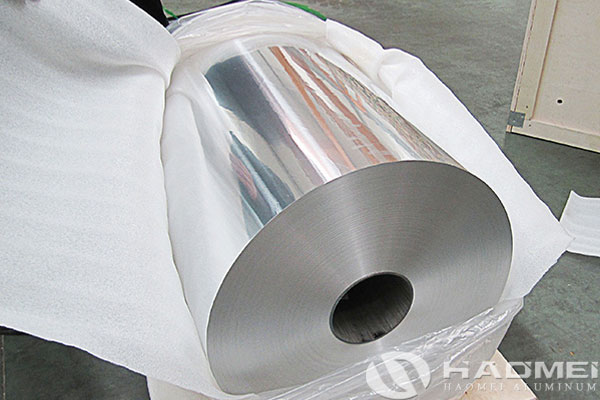 Blister aluminium foil is the raw material for processing blister packaging for medicines. When it is made into a blister package, it can be crushed with a little pressure when used, which is convenient for patients to take medicines and carry. Therefore, this packaging form is widely used in the field of pharmaceutical packaging, and is one of the main packaging trends today. So the aluminium blister foil is the most common used pharmaceutical aluminium foil on the market. Pharmaceutical blister packaging uses mainly medicinal aluminum foil, medicinal polyvinyl chloride (PVC) and printing materials, protective agents, adhesives. It is made by placing the drug in a blister shaped pit in a plastic sheet and pressing it with a piece of aluminum foil printed in an intaglio and coated with a protective agent and adhesive.
8021 and 8011 aluminum foil is the main product of packaging and flexible aluminum foil. 8021 aluminum foil and 8011 aluminium foil has excellent moisture resistance, light shielding and high barrier ability. Blister aluminium foil is non-toxic and tasteless, safe and hygienic. The laminated, printed, and glued aluminum foil is widely used as a packaging material.