Aluminum cable shielding foil has always been used for cable insulation materials. Aluminum foil for cable shielding and aluminum strip for cables are mainly used for the shielding and protective functions of cables. Commonly used aluminum alloy for cable shield include: 1235, 8011, 1100, 1050, 1060 aluminum alloy. They are lightweight, flexible, suitable for various wires and cables, and have good corrosion resistance.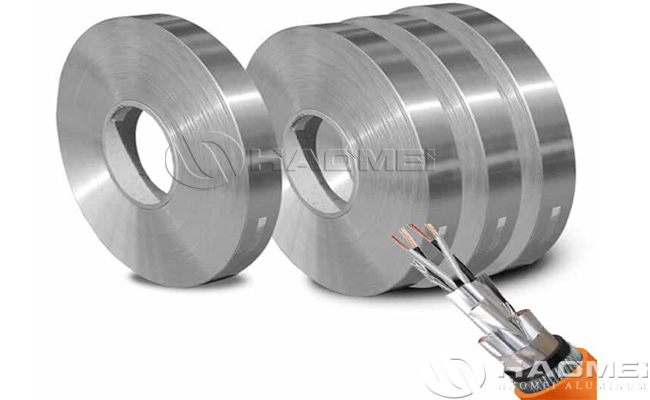 Aluminum cable shielding foil 1235 8011 aluminum foil product information:
Typical alloys: 1235, 1060, 1050, 1100, 8011
Material status: O, H22, H24
Thickness: 0.016-0.55mm
Width: 100-1600mm
Length: Customizable
What are the advantages of aluminum foil for cable shielding 1235_8011 aluminum foil?
Aluminum has a small density, light weight, excellent oxidation resistance, and good corrosion resistance. It is not easily corroded and can be stored for a long time.
Aluminum has good ductility and is easy to seal. Aluminum alloys have excellent bending performance due to their unique alloy formulation and processing techniques, greatly improving flexibility.
Excellent insulation performance. Aluminum tape has excellent insulation performance, effectively preventing electromagnetic interference in cable lines and improving transmission efficiency.
Aluminum cable shielding foil1235 8011 aluminum foil can reduce the weight of cables and has a high recycling rate, reducing installation costs.