The packaging of food is the first step and the key step in the successful sale. China aluminum foil 8011 has clean surface, uniform color, no speckle, flat without pinhole, with excellent moisture-proof performance, shading and extremely high barrier ability. The above characteristics of 8011 aluminum foil exactly conform to the contemporary people's consumption demand for food choice, food packaging using 8011 aluminum foil can make food materials are not damaged, non-toxic tasteless, safe and hygienic.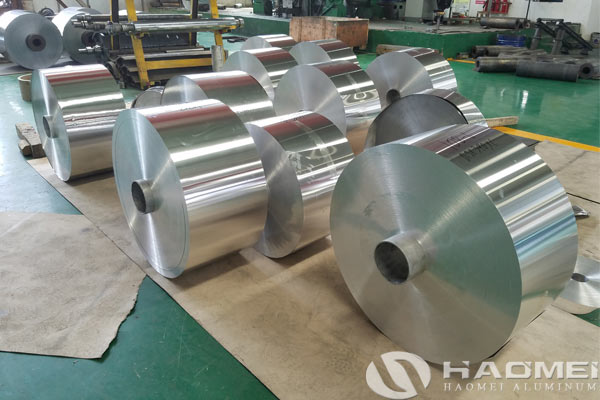 With the development of people's fast life style, such as the express delivery of food, the requirements of freshness and hygiene need the packaging of aluminum foil 8011 products. 8011 aluminum foil also has its unique performance, not easy to produce chemical reaction oxidation, so whether it is for food packaging, or food box materials and beverage bottles packaging, 8011 food aluminum foil is the best raw material. The main fields of aluminum foil 8011 for food application are: chocolate, candy packaging, convenience food, cooked food packaging, milk products packaging, wine packaging, pet food packaging and some tea, coffee and other products packaging. From the packaging form is divided into: soft packaging, aluminum plastic composite packaging.
China aluminum foil 8011 manufacturer produces aluminum foil in line with national standards and wins the satisfaction of customers.