Cigarettes packet aluminium foil is mainly about the liner paper of cigarette packaging box, the 1235 aluminium foil is usually used in cigarette packaging. The aluminum foil production volume and production capacity are developing rapidly. The main uses of aluminum foil are also constantly developing, especially in the field of packaging applications, which has become a key component of the rapid development trend of my country's aluminum foil industrial production. The key to the application of aluminium foil in the cigarette packaging manufacturing industry is aluminum foil for tobacco backing paper, aluminum coating on cigarette boxes (including tobacco boxes), and hot stamping of tipping paper.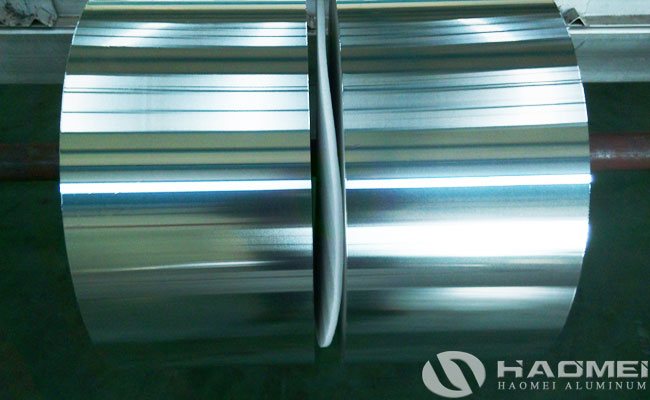 The most used aluminum in tobacco packaging is aluminum foil backing paper. Aluminum foil backing paper is a composite paper of plastic paper and pure aluminum foil. The thickness of cigarette aluminum foil is 0.006mm to 0.007mm. Generally, 0.006mm thin aluminum foil (double zero foil) is used, the temper is soft and has good ductility. The size of the aluminum foil lining paper for each bag of tobacco is 154mm×114mm. According to the ratio, the aluminum lining of each bag of tobacco lining paper is about 0.284g. The packaging lined with cigarettes packet aluminium foil can block light and air. The aluminum foil for cigarette is neat in cross section, free of burrs, clipped edges, ruffled edges, cracked edges, tower shapes, loose curls, bumpers, bumps and other defects.
Aluminum foil paper refers to the paper formed by bonding aluminum foil backing paper and aluminum foil. Soft and easy to deform, like paper, and does not rebound after deformation. Cigarettes packet aluminium foil can be qualitative, guarantee shading, will not fall, opaque, pollution-free, cheap. For high-grade cigarettes, candy and other food moisture-proof and decorative packaging.