The flexible aluminium foil for packaging is usually applied to make bags, films, containers, caps or lids in packaging industry. Among the applications, the aluminum foil laminated packaging bags are common seen in our daily life. Aluminum foil packaging bags are generally composed of more than three layers of materials, and the aluminum foil layer is used as the middle layer material. Generally, 8011 flexible aluminium foil is used, which has excellent moisture resistance, light shielding and high barrier properties. Aluminum foil packaging bags are suitable for packaging electronic products, food and medicine, especially for tea and coffee packaging.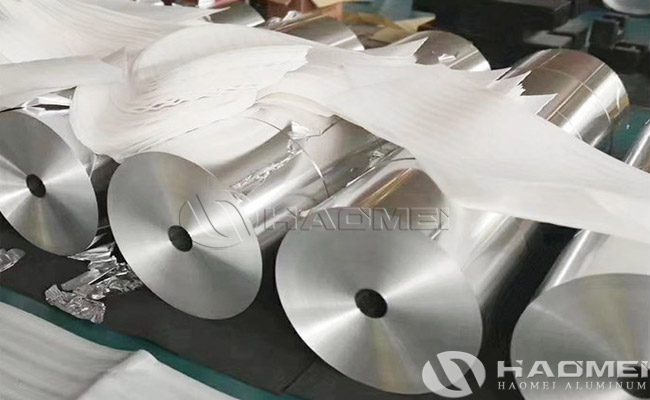 The packaging bag made of 8011 flexible aluminium foil for packaging has high reflectivity to heat and light, good insulation performance, strong protection performance, airtight, effectively prevents moisture absorption and vaporization of the contents, and is protected from bacteria and insects, and has a stable shape properties, is not affected by changes in humidity, and has a metallic luster in appearance.
8011 flexible packaging aluminium foil is a series of alloy products commonly used in food packaging. 8011 aluminum foil packaging bags can be used for packaging all kinds of cooked food, seafood, quick-frozen food, seasonings, etc., to preserve fragrance, quality, taste and color. Besides of 8011 aluminium foil, 1235 and 8079 aluminum foil are also widely used inflexible packaging. And the aluminium foil for flexible packaging produced by Haomei Aluminum have high quality and low price, which won better reputation by customers in packaging industry.
Haomei Aluminum is a manufacturer specializing in the production of flexible aluminium foil for packaging. The 8011 flexible packaging aluminum foil produced by the company has a flat shape, a clean surface, and customized specifications. It can produce single-sided and double-sided lights, which can directly contact with food without harm human health.