The flexible packaging aluminum foil supplied by Haomei Aluminum mainly adopt aluminium alloy of 1235 and 8079. 1235 aluminum foil produced from aluminum with an aluminum content of not less than 99.35%. Haomei Aluminum can process 1235 and 8079 aluminum foil for flexible packaging with a thickness of 0.018-0.5mm. Haomei Aluminum uses an ANDRITZ plate-shaped roll to achieve a good shape of the plate provides protection, the surface of the produced aluminium foil product is more uniform and clean, and the shape is flat. In addition, the use of Honeywell thickness gauges ensures precise control of the export thickness and enhances the surface tension of 8079 and 1235 aluminum foil. Under the pen test, it is not less than 32 dyne, and the error of aluminum foil rolling is not more than ±1.0mm.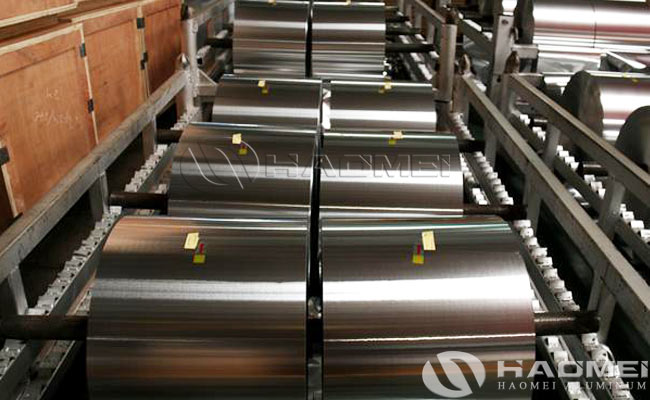 Flexible packaging aluminum foil needs to have good chemical composition control, melt quality, plate shape control, and thickness control. The specification of aluminum foil for flexible packaging are: alloy temper 8079-O, 1235-O, typical thickness: 0.006~0.009mm, processing method: composite paper, plastic film embossing coloring, printing, etc. The flexible packaging aluminium foil product is suitable for use in flexible packaging of food, beverage, medicine and so on. Flexible packaging is used for packaging of meat, livestock, cooking food, coffee, soup food, etc.
Double zero flexible packaging aluminum foil is represented by 1235 and 8079 alloys respectively. Since the shelf life of aluminum foil and plastic composite bags is about five times longer than that of plastic bags of the same thickness, the demand for flexible packaging aluminum foil is growing rapidly. If you are interested in aluminum foil for flexible packaging, please contact us to get quotation by email or whatsapp.