Foil aluminium alloy 8011 and 3003 for sale has tempers of O, H22, H24, thickness of 0.04-0.13mm, and width of 150-1300mm. The aluminum foil alloy 3003 and 8011 are used in making food containers for fast food restaurants, takeaway fast-food stores, home kitchens, hotels and service industries related to packaged food. Haomei Aluminum is a large-scale manufacturer of aluminum foil, the 8011 aluminum foil and 3003 aluminum foil substrates produced by the company are the source of aluminum foil raw materials for various aluminum foil container factories.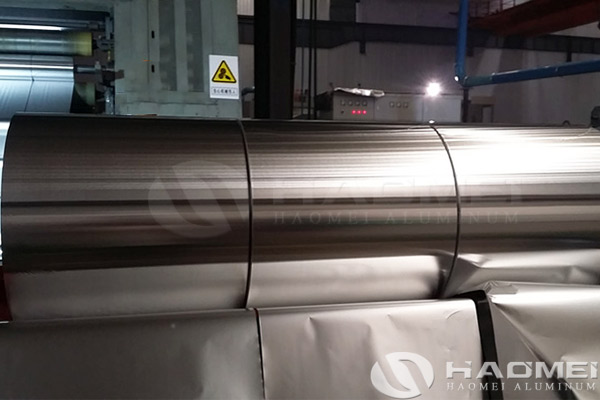 Aluminum foil for containers produced by the Haomei Aluminum has multiple advantages such as food grade, clean oil removal, less pinholes, good product shape, and no deformation. In the new era of environmental protection and energy saving, the use of aluminum foil food containers is becoming more and more common. The aluminium foil container is made of foil aluminium alloy 8011 and 3003 as raw materials, and it is produced by special equipment and molds with one-time automatic cold stamping. Because of its good environmental protection, safety and hygiene, and easy to use, it is very popular among user groups.
The specific price of foil aluminium alloy 8011 and 3003 should be determined according to the actual situation, such as the user's desired product status, specification thickness, etc., and the manufacturer's production process, product technology, input cost, etc. must also be considered. Due to the many influencing factors, this makes it impossible for manufacturers to unify the crit, and there is no specific value in the market. If you want to know the specific price of the aluminum foil product, it is recommended that the user directly consult the aluminium foil manufacturer. The manufacturer will reasonably recommend products of corresponding specifications according to your needs, and calculate the specific quotation of a product and a specification.