Food contact aluminum foil 8011 not only has high hygiene and safety, but also has good freshness and ability to keep moisture from losing. 8011 aluminum foil has a wide range of application, like used in pharmaceutical packaging, food packaging, bottle cap materials, and barbecue tin foil. In particular, aluminum foil also has the characteristics of high thermal conductivity, sanitation and impermeability, so it is widely used in cooking, freezing, baking, and preservation in hotels, restaurants and home kitchens. Specially processed food grade 8011 aluminum foil products are icing on the cake for the industry.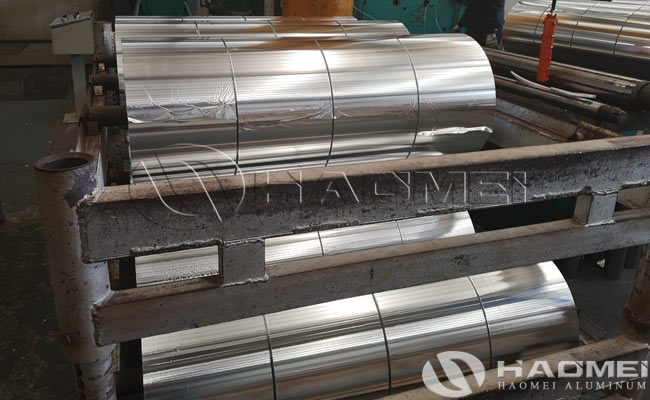 The specification of food contact aluminum foil are:
Typical alloy: 8011 aluminum foil
Material tempers: F, O, H14, H16, H18, H19, H22, H24, H26, H28
Thickness (mm): 0.006-0.2
Width (mm): 100-1600
Length (mm): C
Typical products: medicinal foil, tape foil, cable foil, meal box material, food foil, etc.
The price of food contact aluminum foil 8011 is quoted based on the market aluminum ingot price and processing fee. The market aluminum ingot price can be obtained according to the specific World Aluminum Network, Yangtze River Nonferrous Metals Network, etc. In terms of processing fees, it depends on the specific aluminum foil specifications, including thickness, width and quantity.
Haomei Aluminum is a large-scale food contact aluminum foil manufacturer. Its product series covers 1-8 series. It has more than 20 years of product production experience. The 8011 aluminum foil products produced are clean, flat, clean and free of foreign matter.