House wrap aluminium foil are widely used in cooking, freezing, fresh-keeping, baking of fish, vegetables, fruits, and dishes and other household use. This disposable aluminum foil paper is convenient to use, safe, hygienic, has no peculiar smell, and does not leak. In the refrigerator or freezer, you can directly wrap the household aluminum foil on the food, which can keep the food from deforming, and prevent the water loss, and prevent the leakage or mixing of flavors. Because house wrap aluminum foil has good and uniform thermal conductivity and heating effect, it can be used in ovens, steamers, etc. to heat directly on the original packaging.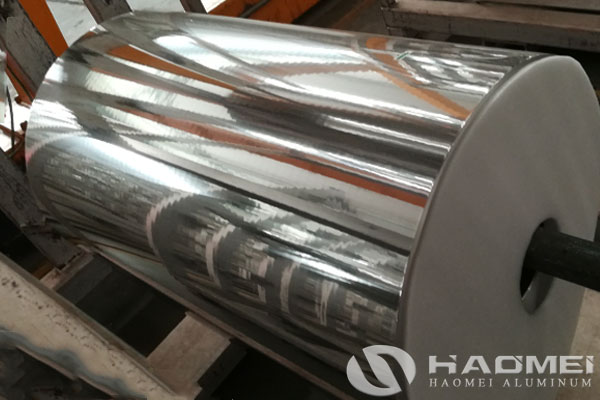 8011 house wrap aluminium foil has many features and is widely used, it can be used to heat and freeze food, it has a particularly obvious effect on food preservation because it has a strong insulation performance and cannot pass through air and light. The household aluminum foil is suitable for frozen food are also suitable for packing motor oil, because the aluminum foil is non-toxic, tasteless, non-polluting, and can be recycled and reused.
Advantages of using 8011 house wrap aluminium foil:
The raw materials are non-toxic and safe in quality.
It is convenient to heat, and no harmful substances will be produced after heating.
Easy to form, convenient to seal, to ensure food hygiene.
Strong barrier property, after sealing, it can protect the original flavor of food and extend the shelf life of food.
It can be recycled and reused to protect the environment and save resources.
Haomei Aluminum is a manufacturer of raw materials for house wrap aluminium foil. The 3003 aluminum foil and 8011 aluminum foil produced by the company have the advantages of clean surface, no oil stains, bright lines and other inclusions, safe and hygienic products and high elongation. Haomei Aluminum is a supplier of aluminum foil raw materials for small household foil rolls manufacturers. Haomei Aluminum can undertake orders of 5-2000 tons of aluminum foil for household wrap, and the delivery time is 7-35 days. It is exported globally, with stable quality, and you can purchase with confidence. Haomei Aluminum has a professional R & D and production team, product quality is guaranteed, complete specifications, can be customized on demand, perfect after-sales service system, rigorous and scientific management, fast production scheduling, timely delivery, product quality is guaranteed , if you want to learn more about product details and preferential quotations, please send us email, our consulting professional sales staff will answer your doubts in detail!