Haomei is a trustworthy household aluminium foil manufacturer specializing in the production and export of household aluminum foil and aluminum foil jumbo rolls. Haomei aluminium foil has high-automatic household aluminum foil production line, using high-quality aluminum foil raw materials, and relying on strong technical and management strength to produce high-quality household aluminum foil and jumbo aluminum foil rolls.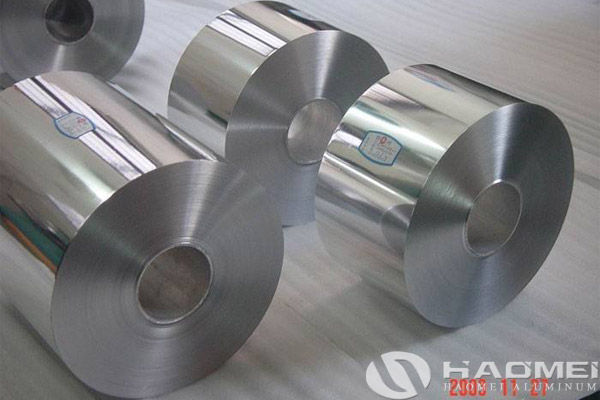 Aluminum foil, has the outstanding barrier performance, basically can completely cut off gas and water, therefore, in the soft packaging materials, aluminum foil is used as a barrier material, and aluminum foil has a series of advantages such as light weight, airtight and good covering, plus to a certain extent heat preservation, the household aluminium foil is widely used in food package. The common alloy of household aluminium foil are 3003 and 8011, the width is 250-450mm, and the thickness is 9-25 mic, can also be processed and produced according to customer requirements. Packaging using independent color box, PP printing or shrink packaging. Household aluminium foil jumbo rolls can be packed in wooden boxes or trays according to customer requirements. To prevent moisture, relevant desiccant will be placed. Household aluminum foil is widely used in cooking, freezing, wrapping, baking, etc.
As one of the top household aluminium foil manufacturers in China, Haomei has won the trust of customers based on the excellent product quality, perfect management system.