Haomei supply household aluminum foil jumbo roll 8011 O with thickness of 0.008~0.02mm and width of 200-1250mm. The household aluminium foil jumbo roll are usually used to process small household aluminum foil roll and applied to daily life use. Our company's household foil jumbo rolls are made of high-quality aluminum foil materials with environmental protection standards, in line with food safety standards such as FDA, HACCP, IFS. It will not cause environmental pollution during production and use, and 100% can be recycled.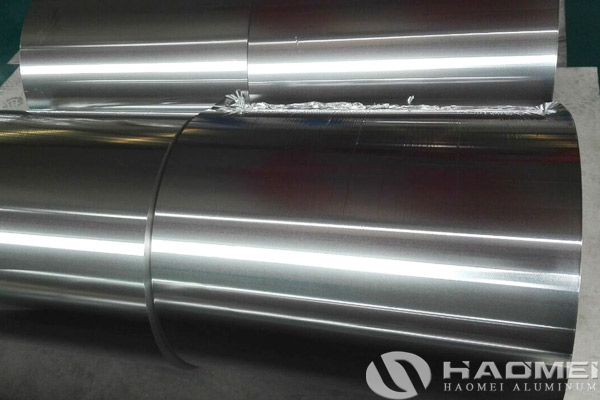 The household aluminium foil roll are also widely used, such as aviation catering, food storage, food transportation, family gatherings, field gatherings, baking barbecues, etc. At the same time, we also passed the ISO9001 quality management system and various other SGS certifications. Because of its unique and excellent characteristics, household aluminum foil is widely used in food cooking, refrigeration, packaging, storage, etc. Because of its easy handling and recycling, it is widely welcomed by the catering industry and the general public.
The main features and benefits of Haomei household aluminum foil jumbo roll are:
1. High temperature resistance, does not affect food characteristics, preserve food nutrients.
2. Wrapped food does not require further sealing.
3. Does not affect the taste and smell of food.
4. High temperature production, no bacterial growth.
5. Grease, oil, water, and other liquids do not absorb.
6. Easy to recycle for the environment.