8011-O household aluminum foil thickness is 0.008~0.02mm. Household aluminum foil is usually 8011 aluminum foil, which is non-toxic and tasteless, has excellent electrical conductivity and light-shielding properties, excellent moisture resistance, gas barrier and taste retention properties, can effectively protective warp the food or used for cooking. 8011 household aluminum foil is a packaging material that has not yet been replaced. 8011 aluminum foil can not only be used for household and food packaging, but also meet higher requirements such as pharmaceutical packaging.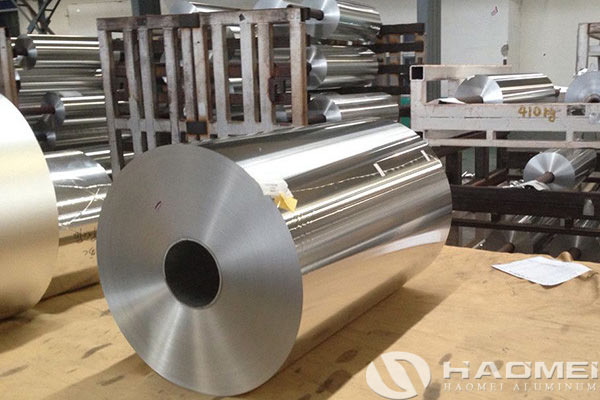 Haomei Aluminum offer accurate household aluminum foil thickness, 8011 household aluminum foil has excellent performance – becoming the preferred raw material for household aluminum foil rolls. Haomei Aluminum mainly produce household aluminum foil in jumbo rolls, and the product performance advantages are:
The household aluminum foil has good sealing performance and is opaque.
The surface of 8011 household aluminium foil is clean to avoid bacterial growth.
Aluminum household foil has good plasticity and can be used for packaging products of various shapes.
8011 household aluminum foil has strong mechanical properties and is not easy to break.
The price of 8011 household aluminum foil is composed of aluminum ingot price and processing fee. Factors affecting the price also include household aluminum foil thickness, product status and specifications, as well as aluminum foil manufacturers' input and sales models. Therefore, when consulting a specific quotation of household aluminium foil, it is necessary to provide parameters such as alloy, temper, thickness, width and dosage, which are convenient for business managers to calculate. If you are not sure with these data, don't worry, just tell us your location and usage, we can give you recommendation according to the experience in last 20 years.